International Women's Day marred by failure to close gender pay gap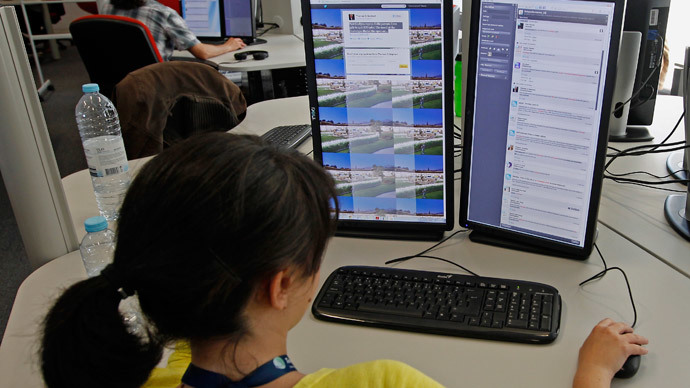 Women's income worldwide will lag behind men's for another 70 years if the pay gap continues to shrink at its current snail pace, a report by the UN warns. In the UK, men still earn on average 19.1 percent more than women.
Worldwide, women on average earn 77 percent of the amount earned by men. Women with children can expect to earn even less than childless women when they return to work, according to the International Labour Organization (ILO).
The pay gap has only improved by 3 percent in the past 20 years, the report reveals.
The US passed its Equal Pay Act in 1963. The UK introduced similar legislation 45 years ago.
In the UK, the overall gender pay gap is at its lowest point in history, but men still earn on average 19.1 per cent more than women, and female MPs make up less than a quarter of parliament.
British women are particularly badly hit, according to the report's authors, because the "welfare state of the UK emphasizes individual freedom, and provisions of daycare and after-school facilities enabling mothers to work full-time are lacking."
READ MORE: UK plunges in gender equality rankings, lack of women in business – report
The report cites an analysis from 2005 showing that women with two children in the UK can expect to earn 25 percent less than a childless woman.
Mothers were more likely to take career breaks, switch to part-time work, choose jobs which are usually lower paying to be able to balance work and family and miss out on promotions, said Kristen Sobeck, an economist at the ILO.
Since the Beijing Declaration on women's rights was signed by 189 governments in 1995, the difference in men's and women's labor market participation rate has dropped by only 1 percent.
"The overriding conclusion 20 years on from Beijing is that, despite marginal progress, we have years, even decades, to go until women enjoy the same rights and benefits as men at work," said chief of the gender, equality and diversity branch of the ILO, Shauna Olney.
READ MORE: 'Not the perfect example': Gender pay gap persists inside White House
Twenty years after 189 countries adopted a blueprint to achieve equality for women, not a single country has reached gender parity and equality, the head of UN Women, Phumzile Mlambo-Ngcuka, said.
The report also claims 50 percent of the world's women work, compared with 77 percent of men. In 1996, the figures were 52 percent and 80 percent respectively.
The report comes ahead of International Women's Day on Sunday.
In December, the UN body said that despite women in Europe being better educated or working harder than men, they are paid substantially less.
It claimed the gender pay gap in Europe ranges from about €100 to €700 per month.