​ISIS candy? Handsome jihadists used to lure British girls to Islamic State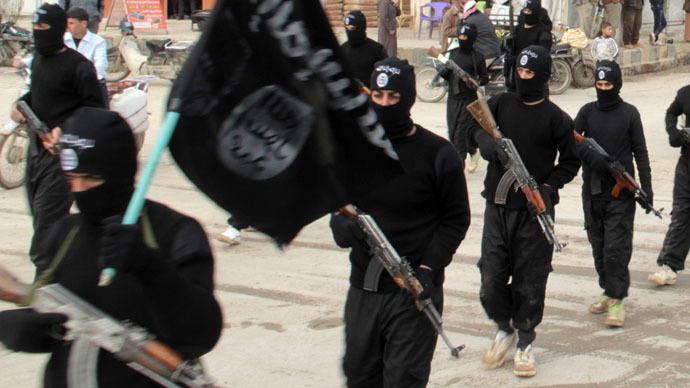 The Islamic State (IS, formerly ISIS/ISIL) is using attractive men and the promise of adventure to recruit young British Muslim girls to join their ranks in Syria and Iraq.
Attractive jihadist fighters are used as "eye candy" to lure girls, a female former-extremist told the BBC.
"As a teenager, I wanted to get my piece of eye candy and I'd take a good look, and all the YouTube videos, for some reason, they (the militants) were all really, really attractive," said Ayesha – a fake name to protect her identity.
Now in her early 20s, she was first contacted by extremists through Facebook while a high school student.
One wrote to her saying she was very attractive, adding: "Now's the time to cover that beauty because you're so precious." She was also told she should not view or identify herself as British.
She eventually abandoned the ideology because it offered "no justice to women." She was also repelled by the fact followers were urged to "go and kill someone that's non-Muslim."
READ MORE: CCTV footage captures 3 UK schoolgirls in Turkey en route to Syria
Her revelations come as three British schoolgirls have reportedly crossed the Turkish border into Syria to join IS. The girls are believed to have become radicalized online, which ultimately led them to leave their families to join the terror group.
Many girls who travel to the region become jihadist brides, married off to militants fighting the group's war in Syria and Iraq.
According to Asia News One, a Chechen IS militant posted a photo on his Facebook account of fellow fighters. The caption read: "Interested in any in the picture? The men here are handsome."
A sense of adventure, social acceptance and belonging are reasons girls are drawn to the terror group.
READ MORE: ISIS travel guide: UK police remove jihadi manual from web
Sally Jones, 45, a British mother-of-two who joined the Islamic State with her 10-year-old, uses Twitter to recruit young girls, promising them "an awesome life."
IS uses social media, like Twitter, Facebook and Ask.fm, as a major recruitment tool. Women account for approximately 10 percent of the 600 British Muslims so far recruited by the Islamic State, according to the Quilliam Foundation.
The charity released a 2014 report saying "the promise of an Islamist utopia" attracted women. "Many of these girls are not allowed out, or to do certain things in society," Quilliam's managing director Haras Rafiq told Reuters. "When they are online, they are being targeted with messages of empowerment."
You can share this story on social media: