Full academic boycott of Israel: SOAS students vote overwhelmingly in favor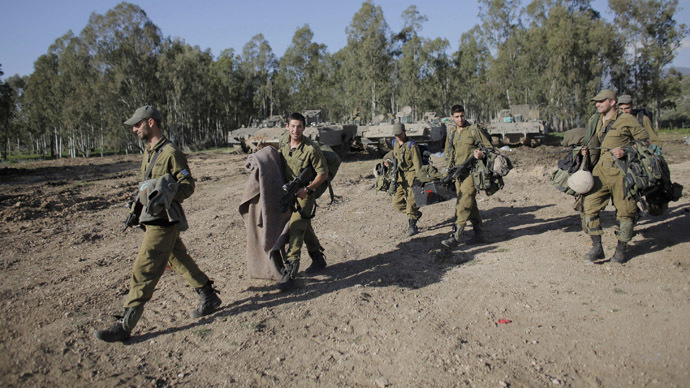 Students and staff at London's School of Oriental and African Studies (SOAS) have voted overwhelmingly in favor of a full academic boycott of Israel.
The students' union ruled on the issue last Friday as part of its Israeli Apartheid week.
The poll involved over two thousand students and staff members and the boycott passed by a margin of around 75 percent, with 425 students opposing the motion.
The union has been associated with the campaign for boycott, divestment and sanctions (BDS) since 2005. The SOAS branch of the movement featured centrally in the build up to the vote, calling for the referendum late last year.
One key issue which the BDS movement claims helped to drive the campaign is the relationship between SOAS and Israel's Hebrew University.
In a statement on its website BDS said that: "Hebrew University specifically, with whom SOAS has an institutional link, is partially built on stolen Palestinian land and has an army base on its campus."
"Its complicity in Israeli violations of international law are well-documented. Hebrew University stood by the Israeli army during the attack on Gaza."
Bilal Ahmed, 23, who studies Comparative Political Thought at SOAS, was involved in the 'Yes' campaign. He said the difficulties of studying Hebrew abroad, which might come with severing ties with Hebrew University, are "surmountable."
Asked why the vote achieved such a landslide, he told RT that SOAS is a "very left-wing school, and has become a center for dissecting colonial thinking."
Currently sat at #SOAS debate on whether to boycott #israel. A room of ignorant students who will then vote Israel out of existence.

— Richard Millett (@RichMillett) February 24, 2015
Responding to the vote, SOAS Jewish Society president Moselle Paz Solis told the Jewish Chronicle the move was "discriminatory."
She went on to say that the referendum was "divisive and we believe will lead to a deterioration between Israeli and Jewish students and other groups at SOAS."
Dr. Paul O'Connell, who lectures in Law at SOAS, told RT the boycott is a "tactic to raise awareness," and that the eventual decision emerged from "respectful debate involving both sides" in which the case for a 'Yes' vote was "made persuasively."
#SOASacademicBDS vote – stand on the right side of history http://t.co/UC9A7L7rXe via @BDSmovement#BDSpic.twitter.com/p76wstu83N

— Joe Catron (@jncatron) February 25, 2015
The vote is the latest public relations blow to Israel in the wake of the 2014 Gaza war, during which over 2000 Palestinian civilians and 66 Israeli soldiers died.
In October last year Britain, a long-standing ally of Israel, opted to recognize Palestinian statehood – albeit in a non-binding, symbolic move.
The SOAS vote also comes at a time when fears of rising anti-Semitism in Europe abound.
READ MORE: UK MPs pass motion to recognize Palestine as a state
A study commissioned by the Campaign Against Anti-Semitism (CAA) and published in January found that one in eight people polled believe Jews used the Holocaust to elicit sympathy. CAA also claimed Britain is at a "tipping point" with regards to anti-Jewish sentiment.
Gideon Falter, chairman of CAA, said: "The results of our survey are a shocking wake-up call straight after the atrocities in Paris."
A number of prominent figures also registered their concern, among them the BBC's director of television Danny Cohen, who said he had "never felt so uncomfortable as a Jew in the UK," following reports that the level of anti-Semitic violence has risen over the past year.
You can share this story on social media: