Spy leaks: MI6 tried to recruit N. Korean asset with S. African help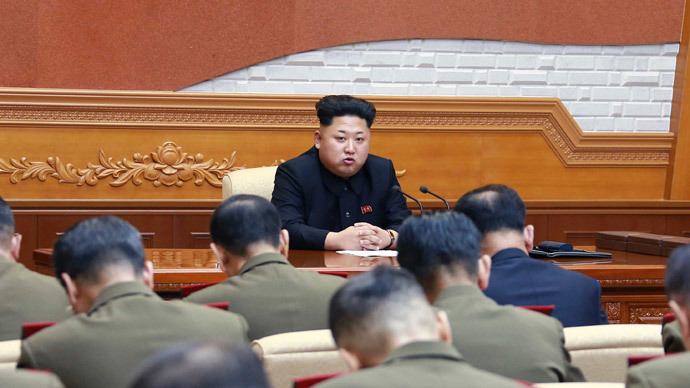 MI6 tried to recruit a North Korean asset to infiltrate the secretive regime. The UK spy agency requested South Africa's help to establish a "long term clandestine relationship in return for payment," according to leaked spy cables.
Al Jazeera's Investigative Unit obtained the cable, titled "Secret UK/SA eyes only," which revealed that the British secret service requested help from South Africa's Security Agency (SSA) to gain intelligence inside North Korea.
The cable shows the British requested support from South African agents for a clandestine intelligence officer. The MI6 operative would intercept the potential North Korean asset while in transit between flights "and encourage him to accept a long-term relationship with SIS," referring to MI6's other name, the Secret Intelligence Service.
The British asked South African agents to "provide covert surveillance to identify [X] on his arrival" reportedly at a South African airport while he was in transit and "securely house him whilst our officer makes contact."
MI6 provided information on the identity of the North Korean asset, including a job description, occupational history and detailed travel plans. The person's identity has not been revealed by Al Jazeera.
"The involvement of South Africa's authorities would not be apparent to the target – our officer would appear to be acting alone," said an e-mail.
READ MORE:CIA sought access to 'terrorist' Hamas, Obama threatened Abbas - spy cables
The secret cable also reveals that an MI6 officer approached the target a year earlier, held a two-hour meeting with him and offered an undisclosed amount of money for his cooperation.
Of the proposed joint operation, the cable read: "If successful, it could greatly assist our ongoing efforts to gain coverage of North Korean proliferation activity. Many thanks for your ongoing cooperation against this important target, which we hope will increase further in future."
READ MORE:Netanyahu's claims on Iran nuclear program contradicted Mossad findings – leaked docs
The spy cables do not disclose whether the South Africans agreed to provide the assistance requested by MI6, or whether the operation took place. It is also unknown whether the potential North Korean asset accepted the British offer.
Al Jazeera called the documents "the largest intelligence leak since Snowden," which also include papers from Israel's Mossad, Russia's Federal Security Service, South Africa's SSA and Australia's ASIO.
Other revelations include "Israel's 'true' assessment of Iran's nuclear capabilities" and "an assassination plot targeting an African Union leader."
The files cover activity between 2006 and 2014 and they will be published over the coming days together with The Guardian, to provide "an unprecedented insight into operational dealings of the shadowy and highly politicized realm of global espionage."