Church of England attacks Russell Brand's 'sex appeal,' urges Christians to vote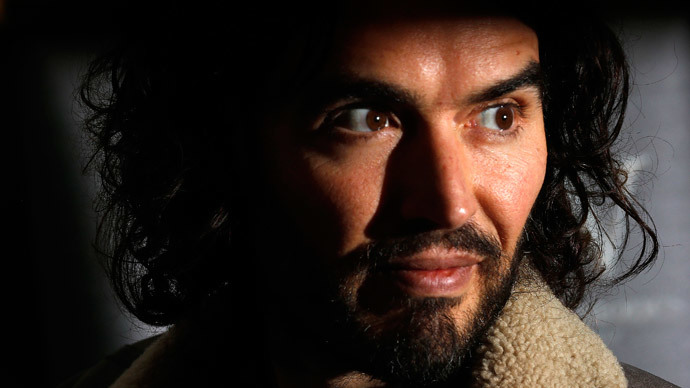 The Church of England has attacked voter apathy in the UK, criticized those who attempt to "exploit grievances" of the electorate and "find scapegoats" in political life, including self-styled revolutionary Russell Brand.
In a pastoral letter, the first ever to be delivered before an election, bishops urged the country to vote on May 7, saying it was every Christian's duty to vote, and tackle head-on the growing problem of detachment from politics.
The House of Bishops warned that people were becoming increasingly disillusioned and said voters needed to create a "fresh moral vision of the kind of country we want to be."
The letter said the "growing appetite to exploit grievances, find scapegoats and create barriers between people and nations" was becoming a "worrying and familiar trend."
Speaking at a briefing on Tuesday, the Bishop of Norwich said the Church wanted to reinvigorate the electorate and deter them from following public figures like Russell Brand, who attempt to dissuade people from engaging in politics.
The Right Rev Graham James said: "I think we hope that this will animate Christians to engage in politics. What we want them to do is to engage in the political processes.
"We're conscious that there are a number of voices around, probably the most famous of which is Russell Brand, telling people that they shouldn't bother with voting and shouldn't bother to exercise their hard-won democratic freedoms."
READ MORE:'Saying what people are thinking': Miliband defends Russell Brand's 'don't vote' call
He added that the Church had a more important moral message, even if it lacked the "sex appeal" of Brand.
"I'm conscious, just going around some of our youth groups and speaking to youth leaders, that that has had a more profound effect than I had anticipated.
"And while one may think that the bishops of the Church of England don't quite have the sex appeal of Russell Brand, we think that we should counter it."
The 52-page letter, which the bishops say is "not a shopping list of policies we would like to see," tackles issues such as Trident nuclear weapon renewal, the UK's increasingly strained relationship with the EU, and the concept of a living wage.
The bishops argue that politics is now about satisfying groups of voters in order to win votes, turning it into a "kind of Dutch auction."
They collectively call for a stronger vision of the way the country should operate, saying "the different parties have failed to offer attractive visions of the kind of society and culture they wish to see, or distinctive goals they might pursue."
"Instead, we are subjected to sterile arguments about who might manage the existing system best."
They urge politicians and voters alike to focus on the "common good" of society, which develops "constructive ways to talk about communities and how they relate to one another."
"Placing excessive faith in state intervention on the one hand or the free market on the other, politicians have focused so much on the things they can control directly through economic and social policy that they have neglected to nurture, by word, example or policy, those aspects of life which governments can influence but not control."
You can share this story on social media: