Life on Mars? 5 Britons make shortlist to colonize red planet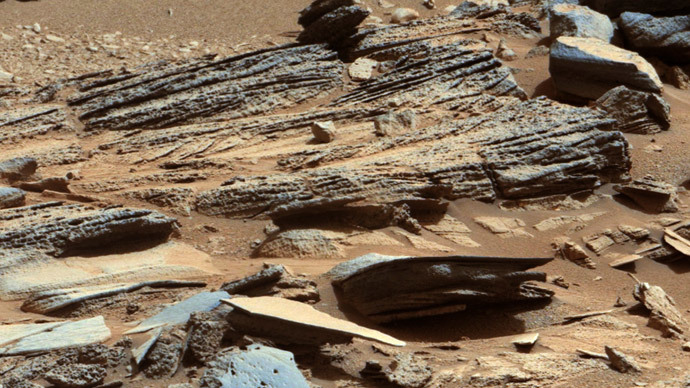 Five Brits have made it onto the shortlist of 100 candidates for the Mars One Project, which aims to create a permanent human settlement on the red planet by 2024.
The privately funded project, which is expected to cost six billion dollars, is already lined up to provide the backdrop for a new reality television series.
There were more than 200,000 applicants for the one-way trip. These have been whittled down to a final 100, including three British physics and astrophysics research students, a lab technician and a manager for Virgin Media.
One of the hopefuls is Hannah Earnshaw, 23, a PhD student in Astronomy at Durham University, who said she believed the future of the human race was "in space."
"Human space exploration has always interested me, so the opportunity to be one of the people involved was really appealing. The future of humanity is in space."
"My family is pretty thrilled. They're really happy for me. Obviously it's going to be challenging, leaving Earth and not coming back. I've had support from my friends and family, and we can still communicate via the internet," she added.
Candidates who have made it this far will now be tested in groups, to analyze their responses to stressful situations. They will be told before the end of the year whether they will take part in the expedition.
The first group of four astronauts will be sent to Mars in 2024, following eight or nine unmanned trips to the planet.
READ MORE:Mapping new world: Rosetta reveals first results of host comet probe (PHOTOS)
The project has been beset by controversy since its inception, with researchers at the Massachusetts Institute of Technology (MIT) claiming that any manned mission to Mars would leave the crew dead after just 68 days.
Critics also say the estimated cost of Mars One is a mere fraction of the amount proposed for a similar trip by NASA.
Earnshaw said she wasn't daunted by the pervading skepticism.
"It's a very ambitious mission and requires lots of things going right for humans to leave the planet. But this project is encouraging other people to talk about the wider implications."
"It's definitely feasible. Space travel is risky but at the same time, there is a time scale in place," she added.
A total of 50 men and 50 women have made the shortlist, which includes 39 from the Americas, 31 from Europe, 15 from Asia, and seven from both Africa and Oceania.
Bas Lansdorp, co-founder and CEO of Mars One said: "The large cut in candidates is an important step towards finding out who has the right stuff to go to Mars."
"These aspiring Martians provide the world with a glimpse into who the modern day explorers will be," he added.
The shortlist was picked from a pool of 660 candidates after a series of online interviews, in which candidates had to show their understanding of the risks, and explain their motivation to be part of the expedition.
"We were impressed with how many strong candidates participated in the interview round, which made it a very difficult selection," said chief medical officer Dr Norbert Kraft.
You can share this story on social media: