​Britain could save over £1bn if it left the EU – report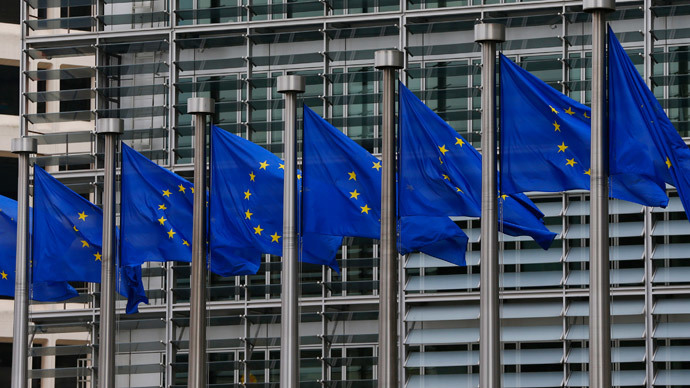 Britain could save over £1 billion by leaving the European Union, according to a report from the think tank Civitas.
The report, published on Friday, suggests the UK should take a similar position to Nordic states like Norway, which participate in free trade with European countries, but are not members of the EU.
The report also claims the UK could save £1.7 billion if it was outside the EU, equivalent to "£22 per person."
Jonathan Lindsell, who authored the report, also argued the UK could maintain its influence in Europe without being an EU member, if its trading position was stronger.
READ MORE:Scottish and Welsh nationalists vow to stop Britain leaving EU
"The Norwegian approach to the European Union offers a genuine alternative to consider," Lindsell writes in the report.
"The Norwegian option retains all the trade advantages of EU membership while offering avenues for increased prosperity through trading around the world.
"It could function as an off-the-shelf, hiatus-free stepping stone to more ambitious, but more trickily negotiated, EU relationships," he adds.
Lindsell also says the UK could still import skilled labor from overseas, while being more flexible with its trading agreements – including the adding of tariffs to products when necessary.
"It would allow Britain to continue to work with the EU in co-operative bodies to fight terror, crime and disease. It shows a strategy for fixing the difficulties of large-scale immigration," he writes.
"Clearest of all, it offers an array of methods for Britain to contribute to legislation that might affect the country, avoid rules that should not, and exercise full sovereignty through the veto if matters come to a head," he adds.

READ MORE:'EU sanctions on Russia will hit UK economy' – Foreign Secretary
The report comes as the government faces pressure to give British voters an in/out referendum over EU membership, partially spurred by the rise of anti-EU parties such as UKIP.
Earlier this week, London Mayor Boris Johnson urged Prime Minister David Cameron to bring forward the vote on EU membership if he wins May's general election.
While Cameron has said he supports EU membership, he was also warned that senior members of his Conservative Party could rebel against him unless he makes a commitment to a public vote by 2017.
You can share this story on social media: