​Femicide: 50% of male-murdered UK women killed by partner or ex, says study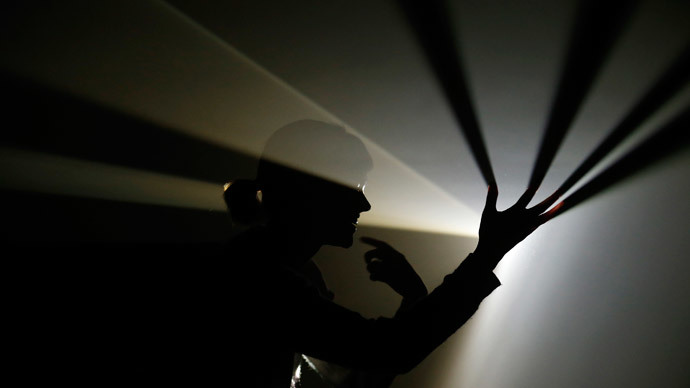 Nearly half of British women killed by men between 2009 and 2013 died at the hands of their partners or ex-partners, a new report has shown, adding further pressure on the government to provide more security for vulnerable women.
The 'Femicide Census' which analyses data from official government statistics, found that out of 694 women, around 46 percent had been killed by their husbands, boyfriends or exes, often with knives or other sharp instruments.
The research also found around 6 percent of women who had been killed were murdered by their sons.
Additionally, 3 percent were killed by a member of their extended family – roughly the same percentage as those killed in burglary attacks.
"On average two women per week are killed by a partner or ex-partner," Polly Neate, chief executive of Women's Aid, told the Telegraph
"We need to know what happened to these women before their deaths – for example if there were previous reports of domestic violence, if they have had previous contact with the police or other agencies, but the warning signs were not picked up on."
READ MORE:Boycott 50 Shades of Grey for 'glamorizing' domestic violence, say activists
Neate added that the census was required to identify "common themes" and to help "reduce deaths by working with relevant agencies and professionals to better protect women."
The report follows research by YouthSight which shows more than a third of female students in UK universities admitted to have been subject to sexual abuse and harassment.
According to the report, 34 percent of female students had been victims of sexual assault and abuse, while 31 percent said they had been 'groped' while out in public.
Some 20 percent also said they had been coerced, or pressured into situations involving emotional and physical abuse.
"I started counting dead women back in January 2012, when in the first three days of the year, eight women were killed by men in the UK alone," said Karen Ingala Smith, chief executive of the women's aid charity Nia.
"If we don't name men's fatal violence against women and don't reveal its extent and the various forms it can take, we will never be capable of a thorough enough analysis to reduce or end it."

READ MORE:'I'm going to rape you': Travelodge hotel TV displays 'horrific' threat
In 2011, the Global Study on Homicide found there had been a disproportionate increase in the number of femicides around the world, despite the overall number of homicides falling.
"If the bigger picture is revealed, people can begin to see the connections across the spectrum of men's violence against women," Ingala Smith added.
You can share this story on social media: