​'Online, no one really gets hurt': Cyberbullies abuse others to fit in – study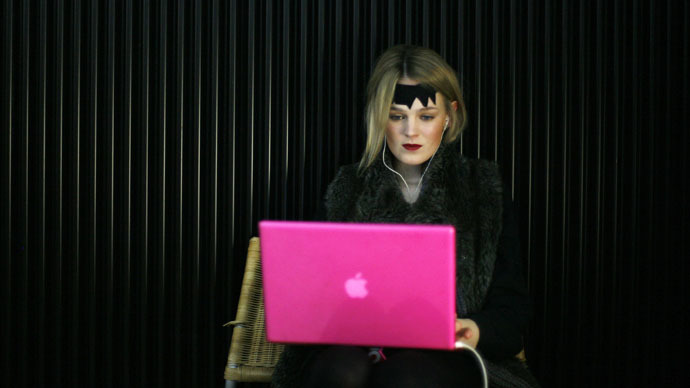 A fifth of British teenagers have admitted to bullying their peers online, a new survey shows. The majority of perpetrators are teenage boys.
The poll, conducted by the charity Action for Children to mark Safer Internet Day, found that out of a sample of 2,000 young people, 15 percent aged eight to 17 years old had bullied someone online.
The forms of bullying varied from name-calling to sending violent threats over social media sites.
The poll also found that of those most likely to bully online, 59 percent did it in order to "fit in," while 28 percent admitted to committing the act due to peer pressure. Additionally, 12 percent said they had done it because they were unhappy.
READ MORE :UK cyber-bullying surpasses face-to-face bullying for first time, study finds
Speaking to RT, one young person who admitted to bullying online, and who asked to remain anonymous, said he engaged in the action alongside a group of his schoolfriends.
"It's a laugh, and on the internet no one really gets hurt," they said.
However, they admitted they had not been a victim of online bullying themselves.
The survey also found that nearly half of young people questioned said they did not report incidents of online abuse, even if they had read material that made them feel uncomfortable.
Around one in five said they had not reported incidents of abuse to teachers or social workers because they were afraid of becoming victims of abuse themselves.

READ MORE:New Illinois cyber bully law lets teachers access students' social media
"It's shocking that online bullying is so prevalent, but we must not lose sight of the fact that many of these children bully others because of something going wrong in their own lives, or are being driven to it through fear of being bullied or socially shunned themselves," said Deanna Neilson, head of child protection at Action for Children.
"Low self-esteem, stress at school or being victimized themselves by peers or adults are all reasons a child might act out on others," she said.
Neilson said that parents and teachers needed to do more to tackle online bullying, including issues surrounding the causes of abuse.
You can share this story on social media: