​New Illinois cyber bully law lets teachers access students' social media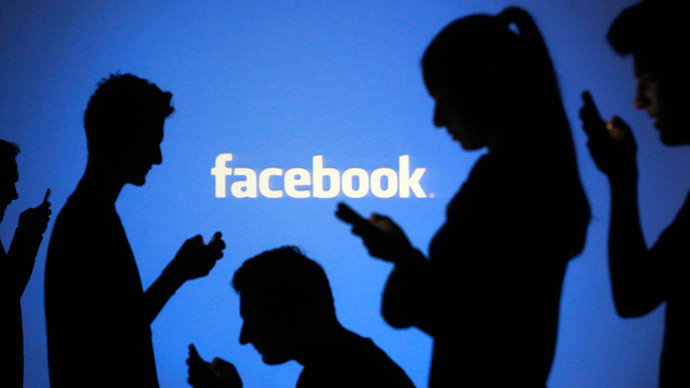 Students in the state of Illinois can now be legally compelled to give their teachers access to their social media accounts through a new law that's intended to crack down on cyber bullying, but it raises concerns about personal privacy.
The law — signed by then-Governor Pat Quinn in August and officially added to the books on January 1 — is reportedly now making waves after letters were sent to the parents of students last week outlining the rules.
According to school and state officials, the new cyber bullying legislation gives educators the ability to access the social media accounts of their students, if it's pertinent to preventing any hostile online behavior, including cyber bullying outside the classroom and school hours.
Officially, HB 4207 "prohibits a student from being subjected to bullying through the transmission of information from a computer that is accessed at a non-school-related location, activity, function or program…if the bullying substantially interferes with or limits the victim's ability to participate in or benefit from the services, activities or opportunities offered by a school or substantially disrupts the educational process or orderly operation of a school"
Illinois schools have previously been allowed to take action against students if online bullying occurred, "such as something posted on Twitter or Facebook during the school day," KTVI explained on Tuesday this week. Under the law that went into effect this month, however, school districts and universities can insist on cracking into those accounts regardless of when or where the alleged harassment occurred.
View image
|
gettyimages.com
"Children need to understand that whether they bully a classmate in school or outside of school using digital devices, their actions have consequences," State Representative Laura Fine (D-Glenview), a co-sponsor of HB 4207, said when Governor Quinn signed the bill in August. "Students should not be able to get away with intimidating fellow classmates outside of school."
"Bullying has no place in the state of Illinois," the governor added at the time in an official statement. "Every student should feel safe from harassment, whether that's in the school hallways or when using the internet or a cell phone. In our technology-driven age, bullying can happen anywhere. This new law will help put an end to it."
Not every parent in the Land of Lincoln is at ease with the law, however. "It's one thing for me to take my child's social media account and open it up, or for the teacher to look or even a child to pull up their social media account, but to have to hand over your password and personal information is not acceptable to me," Sara Bozarth, a parent, told the Fox affiliate.
"I think it's an invasion of privacy to the extent that if a student wishes to share something with a university it should be to their discretion," Nathan Sterling, a college student, told the network.
"It'll help stop bullying by raising awareness and stopping those kids that have been bullied or will get bullied in the future," countered Keanna Williams, a student on the opposite side of the argument.
You can share this story on social media: