​UK immigration detention centers probed by Home Office after abuse revelations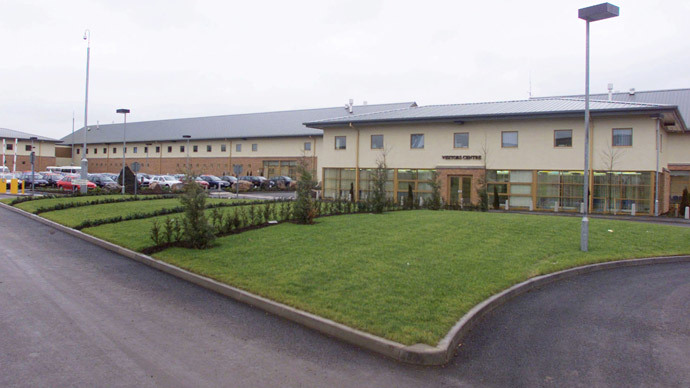 British Home Secretary Theresa May is to launch a review into the treatment and welfare of detainees held in immigration removal centers, the Home Office announced on Monday.
The review will look into how well detainees are treated in these centers, and will be led by the former Prisons and Probation Ombudsman for England and Wales, Stephen Shaw CBE.
The review comes after a string of complaints made by activists and detainees regarding the treatment of some of the UK's immigration removal centers, which include allegations of violence and sexual abuse.
"Immigration detention is a vital tool in helping ensure those with no right to remain in the UK are returned to their home country," said Home Secretary Theresa May.
"But I take the welfare of those in the government's care very seriously and I want to ensure the health and wellbeing of all detainees, some of whom may be vulnerable, is safeguarded at all times."
READ MORE:EU immigrants bring UK economy £20bn
The home secretary added she wanted to build an immigration system that was "fair to British nationals and legitimate migrants," but that removal from the UK had to have an "equal sense of fairness."
The review is expected to start within the 'coming weeks' and is likely to last around six months, as Shaw interviews detainees, prison officials, charities and other non-governmental organizations.
Shaw will also talk to prison inspectors and the Prisons and Probation Ombudsman.
The coalition government has previously been challenged on its policies regarding immigration detention centers, particularly about the growing number of self-harm, suicide and sexual abuse cases in facilities.
Last month, the charity Women for Refugee Women found detainees are 'routinely humiliated' at Yarl's Wood Immigration Removal Centre, and subjected to abuse by male members of staff.

READ MORE:Foreign graduates to be 'kicked out' of UK in new immigration targets
Campaign groups also warn mental health cases are often ignored, with only around nine percent of official health warnings leading to the release of detainees who are suffering.
UK courts have ruled the human rights of six mentally ill detainees have been violated over the past three years.
You can share this story on social media: