Foreign graduates to be 'kicked out' of UK in new immigration targets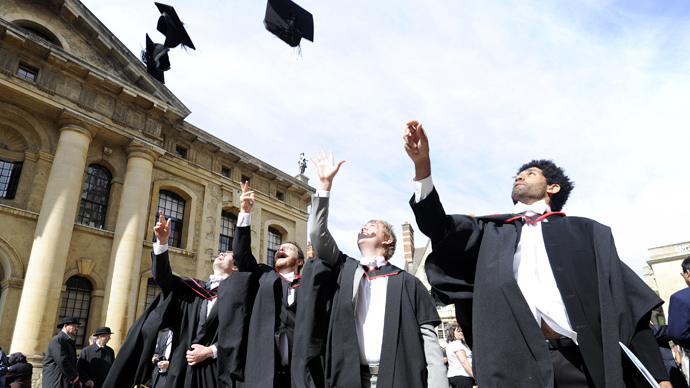 Home Secretary Theresa May has unveiled plans to "move towards zero net student migration" by sending students home who have come to Britain on student visas and make them reapply for work visas from abroad.
Under the plans, graduates from non-European Union countries would have to leave the UK after finishing their studies and then reapply for a work visa, instead of being able to apply for one while still in Britain, the Sunday Times reports.
"Making sure immigrants leave Britain at the end of their visa is as important a part of running a fair and efficient immigration system as controlling who comes here in the first place," a source close to the Home Secretary told the Sunday Times.
Under the plans, the government would fine colleges and universities if they fail to ensure students have left the country.
The move by May is likely an attempt to cement her credentials as a future leader of the Conservative Party and she has already demanded that the party's election manifesto include the plan.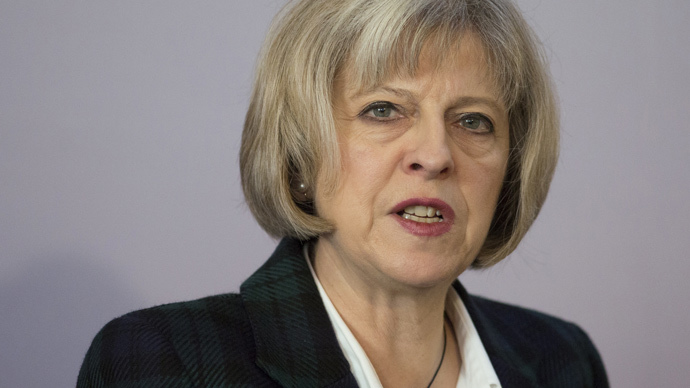 May apparently decided to take action after figures from the Office for National Statistics showed 121,000 non-EU students entered the UK but only 51,000 left in the year to June, while the business department has worked out that the number of foreign students coming to the UK will increase by 6 percent a year by 2020.
But the plans come at a difficult time for the Conservative party and it is by no means clear that they will go through.
The Liberal Democrats, the junior partner in the coalition government, have said "there is not a chance in hell" of her immigration plans becoming government policy before the general election.
"We think it is a very bad idea to get rid of people who have spent years training to be physicists and computer programmers. We've invested a lot in these people and to turf them out for the sake of some figures doesn't make any sense," said an aide to Nick Clegg, the party's leader and the deputy prime minister.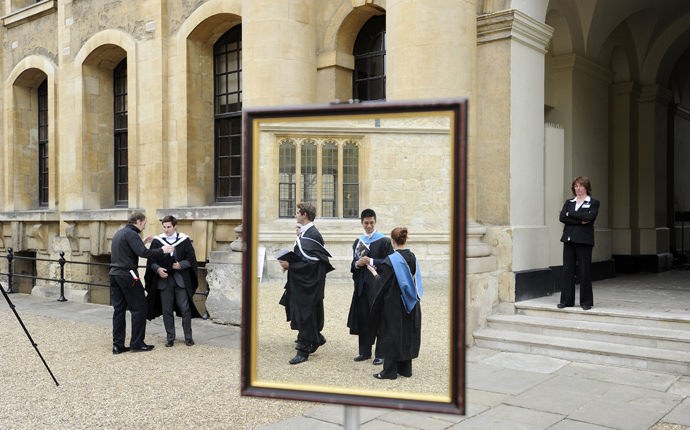 PM David Cameron's government plans to reduce net annual migration from hundreds of thousands to tens of thousands by the next election, just six months away, although this now almost certainly won't be achieved.
The prime minister has insisted that progress is being made on immigration and that people living illegally in the UK are being pinpointed by revoking their driving licenses, stopping them opening a bank account and making sure landlords check their immigration status.
One of the reasons for the concern about immigration amongst voters is the high level of youth unemployment in the UK. As immigrants come into Britain many are prepared to work for less and are more industrious than their UK competitors. Youth unemployment hit a peak of 1.02 million in 2011, but had fallen to 767,000 by August this year.
There is also a severe problem in Britain with graduates not being able to find suitable work when they leave university. A report in 2013 found that almost half of recent graduates were in jobs that did not need a higher educational background.
One of the reasons for this is that there are too many people chasing too few suitable job vacancies.
You can share this story on social media: