​'Crisis of public trust' as British business puts profits over ethics – survey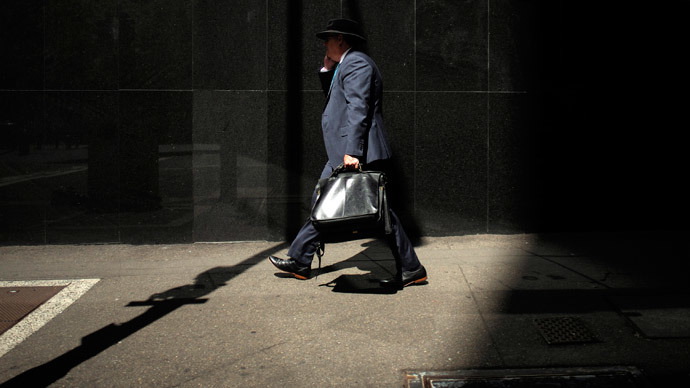 The Forum of Private Business (FPB) has warned UK firms are facing a 'crisis in confidence' due to poor ethical standards. In a survey, three-quarters of respondents felt businesses were putting profits ahead of ethical responsibilities.
The survey, which polled 2,000 people, was commissioned as part of the FPB's Business Ethics Pledge. The lobby group urged firms to abide by their ethical duties, and governments to promote small business.
"The view of the British public is clear: we are facing a crisis of trust in big business and the UK wants the next government to respond accordingly, safeguarding the UK's small business community," said FPB chief Phil Orford
"From tax avoidance and high street domination to late payment and supply chain abuse – every week our members tell us that some of the biggest names in British business are threatening their livelihoods."
READ MORE:UK lobbying to keep one of Europe's dirtiest power plants open for business
The criticism comes as multinational banks like HSBC stand accused of using tax loopholes in Switzerland to help rich businesses avoid paying their fair share in tax.
On Monday, an investigation conducted by an international consortium of reporters showed the bank had helped their clients "dodge millions in tax." As a result, HSBC could face criminal investigations in the US, France, Belgium and Argentina.
Tax avoidance will also likely be an important topic in this year's general election, where both Labour and the Conservatives have made early pledges to curb multinationals from using offshore havens and complex tax schemes to avoid making contributions.

READ MORE:UK business chiefs fear election uncertainty as campaigns begin in earnest
"There must be a balance between the need to attract the world's biggest companies to Britain, ensuring we have the best environment for business, and protecting the interests of the UK's hardworking independent small business people," Orford said.
"It is time for Britain's honest workers who play by the rules to have their say and it's time for their interests to be heard," he added.
You can share this story on social media: