1 killing a week committed by people released on bail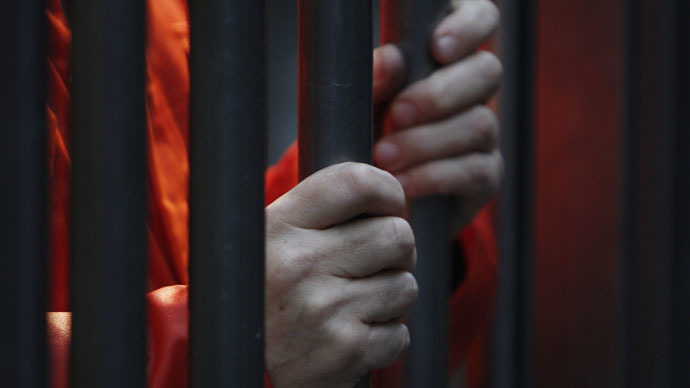 One in nine victims of murder or manslaughter are killed by a suspect who has been out on bail awaiting trial, figures reveal.
Nearly 45,000 of those released on bail went on to commit another crime, information obtained by the Daily Mail shows.
Figures for 2013, released under Freedom of Information laws, reveal that 57 unlawful killings were carried out by suspects allowed to walk free while awaiting trial for other crimes.
Those on bail were also responsible for 106 rapes and 149 sexual offences against children.
Individuals on bail committed an average of two rapes a week and a sexual assault on a child almost every two days. In one case a girl of 16 was raped by Patrick Sallabank, who was on bail following an attack on another minor, the Daily Mail reports.
READ MORE:Hundreds of UK child sex offenders spared jail, let off with cautions
In total, 44,595 bailed suspects were convicted of a crime.
Last year, 38 murders and 19 cases of manslaughter were committed by those on bail, according to the Ministry of Justice (MoJ).
"This government has already changed the law to allow prosecutors to challenge a Crown Court bail decision where they feel a potentially dangerous prisoner could be bailed," an MoJ spokesman said.
"The overwhelming majority of people bailed do not re-offend and they are often given strict condition such as tags and curfews."
READ MORE:British prisons 'awash' with drugs, weapons, cash & smartphones
In one case, ambulance technician Jonathan Vass was on bail for raping his ex-girlfriend Jane Clough. While on bail he murdered her.
Vass was jailed for at least 30 years in October 2010 for the killing. He had been freed on bail even though he was accused of having repeatedly attacked her at her home in Blackpool while she was pregnant with his daughter.
A member of the Home Affairs Select Committee, Tory MP Michael Ellis, told the Daily Mail: "These shocking figures indicate how important it is that our judges remember that before granting a suspect bail they consider the risk posed to the general public, including children. This is a truly terrible toll."
You can share this story on social media: