Hundreds of UK child sex offenders spared jail, let off with cautions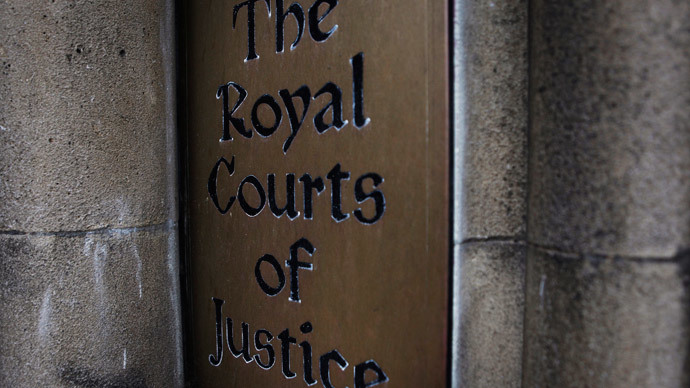 Hundreds of sex offenders are being given lenient punishments by British judges despite committing "abhorrent" crimes against children.
According to official figures from the Ministry of Justice (MoJ), hundreds of sex offenders have been let off with cautions, despite the law saying they should face jail sentences of up to 14 years.
According to the MoJ, there were 7,057 cautions handed to sex offenders in the UK since 2009.
The figures come as authorities investigate allegations of historic child abuse during the 1970s and 1980s, including a suspected elite pedophile ring consisting of serving British politicians.
Philip Davies, the Tory MP who disclosed the figures, said sex offenders were not "feeling the full force of the law" adding, "It is completely unacceptable to give cautions for sexual activity with children under the age of 13."
"There are no mitigating factors and no excuses. They should go before a judge," he said.
Charities including the National Society for the Prevention of Cruelty to Children (NSPCC) have said the cautions may have been used if there was an issue regarding children having to give evidence in court, but warned that British courts needed to do more to protect victims of abuse.
"A custodial sentence for serious sexual offences sends a very clear message that society will not accept their behavior in any way. It also reflects the lifelong damage that sexual abuse can have on children and young people," NSPCC spokesperson Jon Brown said.
"A prison sentence can also mean the offender is given therapy to ensure they understand the impact of their behavior and to reduce their risk of reoffending."
In response to the figures, ministers claim they are changing the law to stop the use of cautions on sex offenders.
"Under this government, sex offenders are more likely to be locked up, and for longer … we've banned the use of cautions for serious offences and we're now enshrining this in law," said Conservative justice minister Mike Penning.
Earlier this month, Home Secretary Theresa May came under fire for failing to get the historic child abuse inquiry off the ground, after two consecutive chairwomen left over conflicts of interest.
You can share this story on social media: