Christian preacher may have contact with 'Jihadi John' ISIS accomplice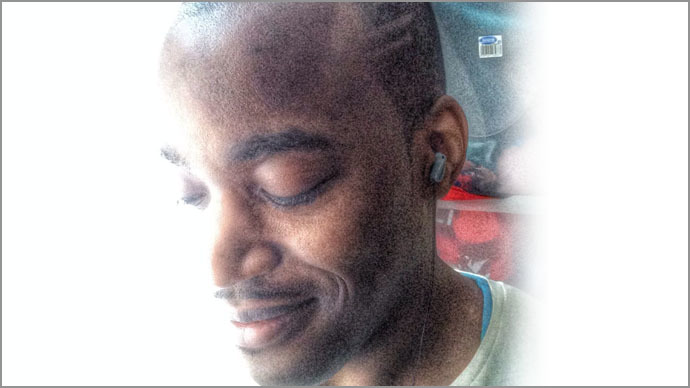 A Christian preacher in East London may have information about an Islamic State (IS, formerly ISIS/ISIL) militant thought to be a comrade of the notorious YouTube executioner 'Jihadi John'.
Daniel Downer, who has faced no accusations of wrongdoing, last year received two messages on Twitter from a senior ranking IS fighter, Nero Saraiva.
Saraiva asked 30-year-old Downer to send him photos of the former's five-year-old son, but it is not known if Downer ever replied.
Later that day Saraiva sent a photo of himself making a single-finger 'salute' to Downer.
Saraiva is believed to have had advanced knowledge of American journalist James Foley's execution by the IS last year.
On July 10, he sent the tweet which read, "Message to America the Islamic state is making a new movie. Thank u for the actors."
A video showing the execution of Foley, the first Western journalist to be murdered, emerged 40 days later with the title: "A Message to America."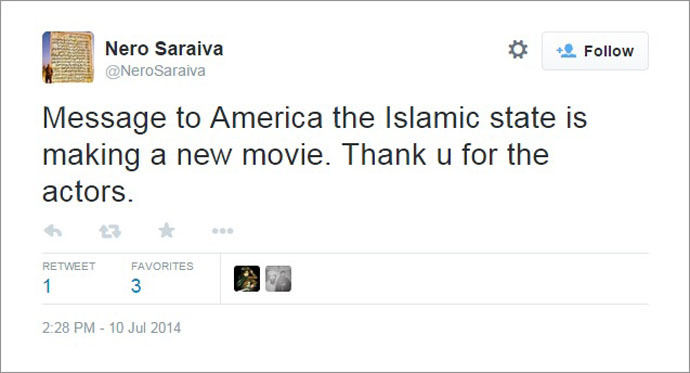 Saraiva has also tweeted photos of a Glock 19 handgun with an extended magazine similar to that carried by Jihadi John, the man suspected of murdering British aid workers David Haines and Alan Henning, and most recently Japanese journalist Kenji Goto.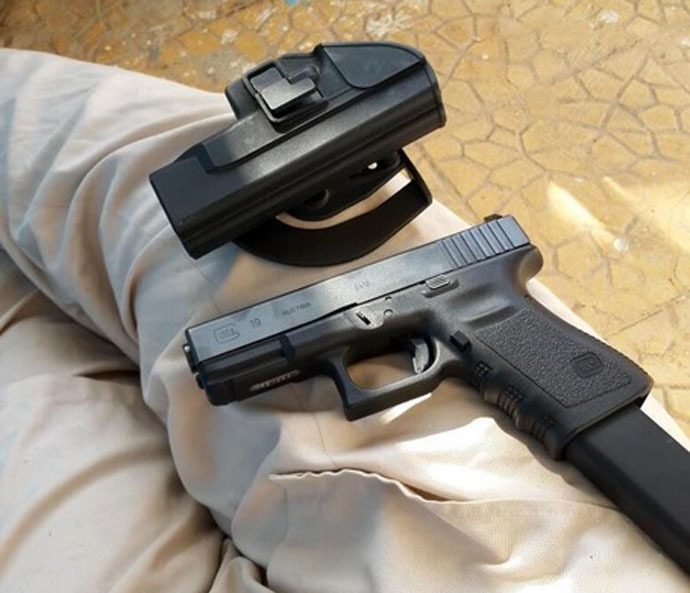 On July 21, Saraiva sent Downer a tweet which read: "Do u have any pictures of my son[?]"

Later the same day, he sent another tweet with a photograph of himself giving a single-finger 'salute', a gesture which has been adopted by IS militants.
It alludes to the 'tawhid', a belief in the oneness of God which, in the case of Islamic State, rejects all other interpretations of Islam as idolatry.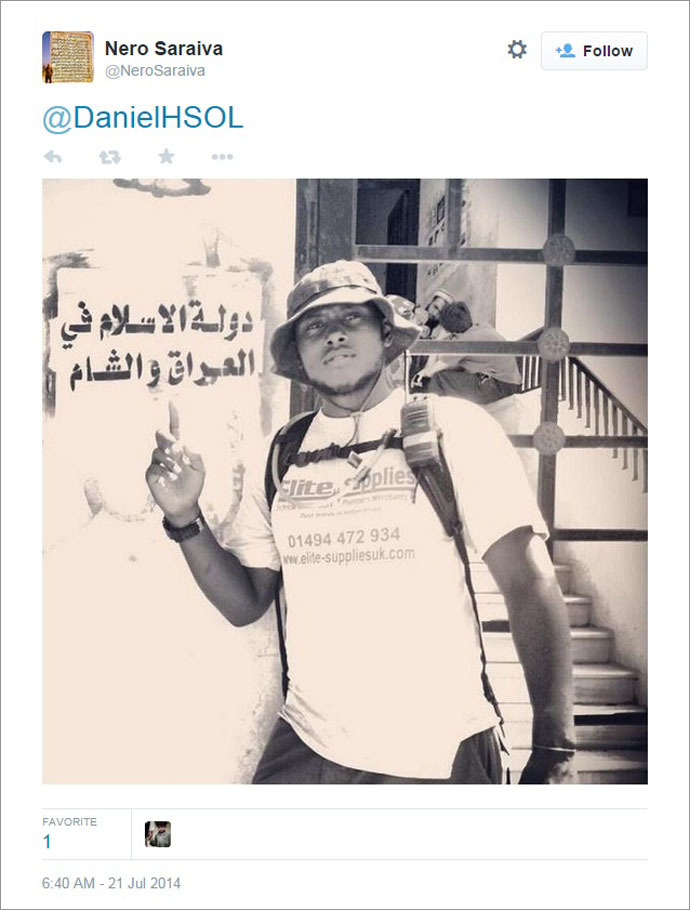 A Portuguese national of Angolan origin, Saraiva first appeared in London in 2003, when his name was entered on the electoral roll.
Raised in the Roman Catholic Church, Saraiva converted to Islam while living in Walthamstow.
He lived in a flat near to the site of a bomb-making factory which was discovered when British police foiled the 2006 transatlantic aircraft plot to blow up at least eight airliners in mid-flight.
Saraiva, who is a former engineering student, is believed to have left Britain for Syria in 2012.
His other online activity includes posting comments on the Guardian newspaper's website.
Responding to an article about Ahmad Chalabi, a senior Iraqi politician, a user called Nero Saraiva posted a comment reading, "America has run out of options. Anyway The Islamic State will sort them out don't worry."
You can share this story on social media: