UK witnesses 'dramatic' jump in road fatalities after slashing traffic cop jobs - report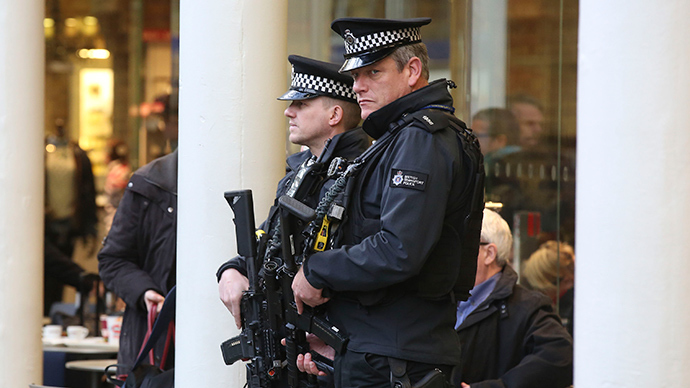 Road deaths have continued to surge for a third consecutive quarter, new figures are anticipated to show, after a significant number of traffic patrols have been eliminated from Britain's road system.
The Department for Transport on Thursday is expected to confirm an alarming trend among those killed or seriously injured (KSI) in automobile accidents. In the first six months of 2014, the percentage of KSIs had surged 4 per cent, to 24,580, while the latest quarterly results are expected to take that figure even higher, the Independent reported.
UK transport minister Robert Goodwill warned a parliamentary road safety conference last week to prepare for "bad news" ahead of Thursday's announcement, telling attendees to expect a "rise" in road fatalities.
READ MORE: Drastic cuts & privatization of state forensics may sabotage criminal trials
Road safety activists blame the surge in road deaths on austerity measures that have cut road police numbers by 12 percent across the country, with some regions losing up to 40 percent of their traffic police force, according to road safety watchdog Brake.
The steep cuts in police numbers follow a five-year decline in police budgets as the government adheres to austerity measures.
Jayne Willetts, Vice Chair of the Constables Central Committee, said officers are "absolutely frustrated" by the increase in road deaths, explaining that the numbers could be reduced if there were "more officers in marked cars acting as a deterrent," she told The Independent.
READ MORE: Policing the police: Complaints skyrocketing, Home Secretary calls for 'reforms'
Willetts suggested that the police may be relying too much on technology to solve particular road issues, like drink driving.
"We welcome hi-tech developments…but the increasing reliance on automated technology and cameras can't compensate for the decline in traffic police, who are the most effective way of combating dangerous drivers, drink drivers and people using mobile phones while driving."
Meanwhile, police departments from around the country have released independent figures that show a marked rise in road deaths in 2014, including in the Thames Valley region – up 36 percent, to 78; in Lincolnshire – up 14 percent, to 40; and in Northern Ireland – up 38 percent, to 79 deaths.
You can share this story on social media: