Policing the police: Complaints skyrocketing, Home Secretary calls for 'reforms'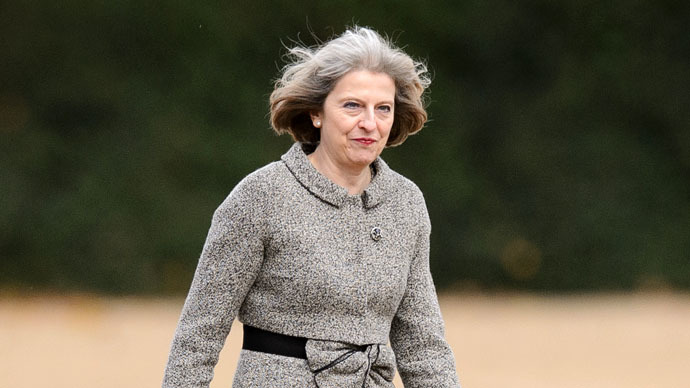 British police forces will be stripped of their powers to manage and oversee public complaints made against their staff, in a bid to bolster transparency, Home Secretary Theresa May will announce on Thursday.
The policy shift will give this power to Britain's Police and Crime Commissioners (PCC) in an effort to uphold the public interest.
May will discuss the proposals during a public consultation, looking at a comprehensive review of the state's ailing police complaints mechanisms and related disciplinary procedures. The review was announced by the home secretary in July, amid mounting criticism of how complaints against police officers are handled in Britain.
Police and crime commissioners' soon-to-be increased powers follow a firestorm of criticism directed at the senior crime chiefs. In early December, it emerged over 50 percent of the government's elected PCCs have been accused of misconduct and subsequently probed by the Independent Police Complaints Commission (IPCC).
In the wake of these misconduct allegations, PCCs' enhanced powers will likely spark debate. At present, Britain's crime commissioners cannot be removed from their positions unless they have been convicted of a criminal offence. The elected crime commissioners serve a four-year term in the UK.
The Home Office's public consultation on proposed police reforms will also unveil new powers for the Independent Police Complaints Commission (IPCC) in an effort to invigorate the watchdog's role as a nonpartisan oversight body.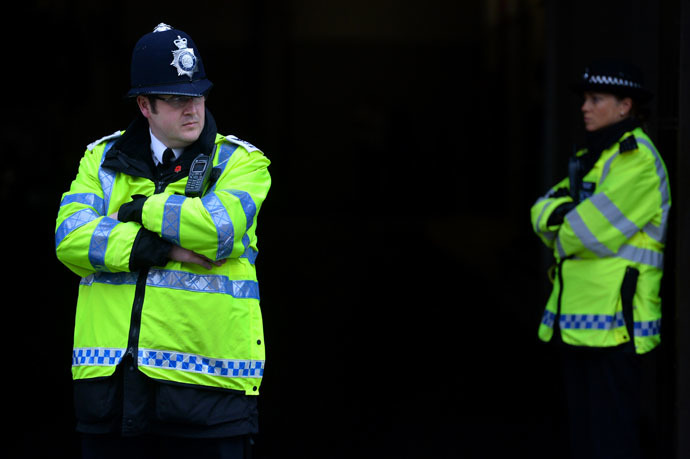 As part of these revised powers, the IPCC's investigative scope will be expanded and the body will have the capacity to pursue sensitive and tenuous inquiries.
The government is also set to introduce a "super-complaint" mechanism common to global financial markets under the proposed reforms. The underlying logic of the measure is to offer a means of anonymously highlighting systemic grievances, which can be exposed by advocacy bodies.
Under this measure, complaints will be filed on behalf of UK citizens by campaign groups such as 'Which?' However, many of these organizations are more commonly associated with assessing consumer markets and offering mortgage comparisons.
In recent years, complaints against British police have soared, Home Office figures reveal. Official statistics show 22,898 were recorded in 2004/05 – jumping by almost 66 percent to 34,863 in 2013/14.
The Home Office figures also show the majority of Brits, who are dissatisfied with UK police, fail to officially complain. In 2012/13, a remarkable 89 percent neglected to make official complaints.
The government statistics also indicate current mechanisms for processing and resolving grievances with police are cumbersome and awkward.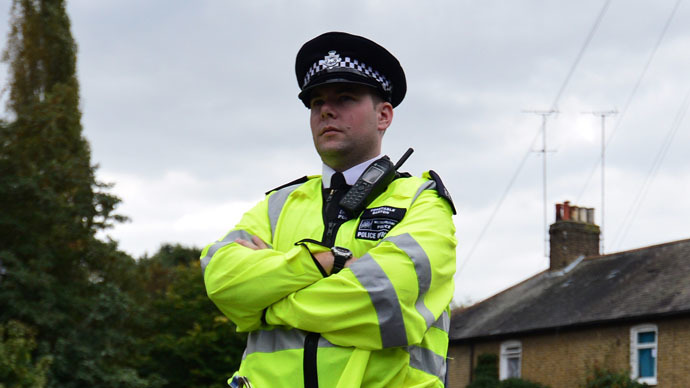 In 2013-14, it reportedly took on average of almost 60 days to formally resolve a complaint through a process of regional resolution, and on average 135 days to resolve a complaint by means of local investigation.
Commenting on the planned police reforms central to Thursday's public consultation, May said the government acknowledges an overwhelming majority of police officers in Britain carry out their duties with "honesty and integrity."
But she stressed the consultation is an important milestone in the government's broader program of radical police reform.
"We have strengthened the IPCC to ensure it can take on all serious and sensitive cases involving the police and HMIC will inspect all forces on the basis of their legitimacy in the eyes of the public," she said.
A spokeswoman for the IPCC told RT on Thursday the police watchdog welcomes the Home Office's integrity consultation.
"We have been calling for a review of the police complaints system for some time and will consider carefully the proposals put forward today," she added.
The government is also expected to publish an independent appraisal of the disciplinary procedures underpinning police forces in the UK.