For Syriza, the only way is Essex! British university a hotbed of Greek radicalism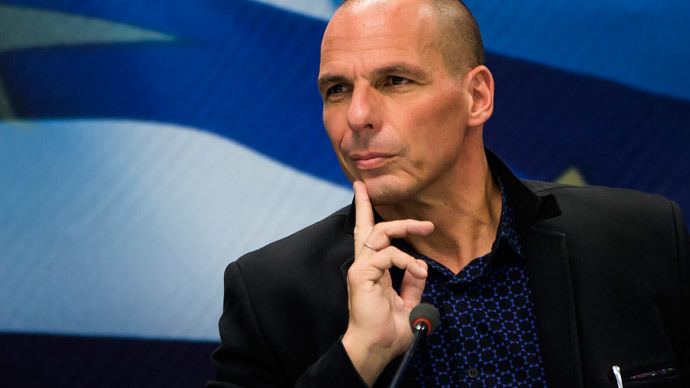 World statesmen have been educated in Britain's finest institutions – Oxford, Cambridge and the University of London. Now the University of Essex may be the intellectual cradle of Europe's politicos – Greek anti-austerity ones, at least.
A number of Greek politicians, including the left-wing Syriza government's new finance minister, Yanis Varoufakis, list the University of Essex as their alma mater. The seat of learning also seems to be where they developed their radical views.
Varoufakis, who was an economics professor in Australia and the United States, attained his economics PhD at Essex, while Rena Dourou, the Syriza mayor of Athens, was also educated at the British institution.
Why is the university, which only received its royal charter in 1965, so popular among Greek radicals?
READ MORE:Syriza triumphs: Cameron defends austerity, British left say 'hope has won'
Writing in the Independent, University of Essex professor David Howarth said a culture of inquiry and intellectual debate could be the most attractive factor, citing the university's former radical professor Ernesto Laclau, who inspired Dourou's masters' thesis.
According to Howarth, Laclau argued populism was necessary for democracies to be successful, which might explain the appeal of Syriza, The Coalition of the Radical Left, to Greek voters.
Like Varoufakis, Laclau also came from a Marxist background, purporting "radical democracy demands that equality and freedom are extended beyond the formal institutions of parliament and the state, but run throughout society."
READ MORE:'If they can do it in Greece, we can do it here!' British left stage Greek embassy demo
The University of Essex also has a rich history of social science teaching, and runs the well-established Institute for Social and Economic Research. Its Latin motto loosely translates to "challenging convention."
While Varoufoukis was not a top student at Essex, being awarded a 'lower second class' in his undergraduate degree in mathematical economics, his former professor, Roy Bailey MBE, referred to him as a "very sound student."
"I wouldn't say he was always scoring top marks," he said. "You wouldn't say this is a stellar individual we should send to Harvard. But he shone when it came to independent thinking," he told The Telegraph.
You can share this story on social media: