​Balls! Thousands give adults a chance to kid around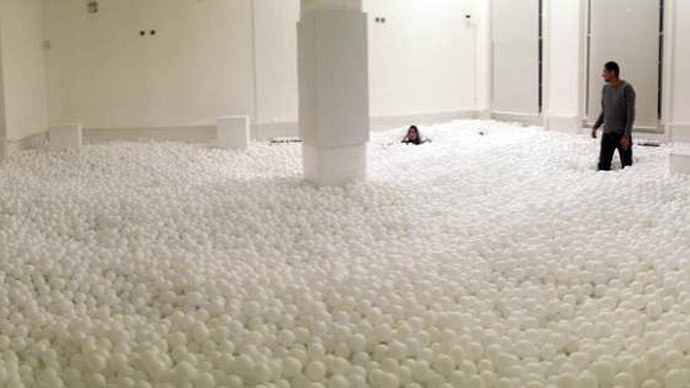 A ball pit exclusively for adults has opened in West London. It contains 81,000 white plastic balls, and will be free for anyone visiting the creative agency where it has been installed.
The agency Pearlfisher wants any visitor using the ball pit to donate £1 to the 'Right to Play' charity.
Called 'Jump In', the pit was designed by creative director Karan Welman and can hold up to 30 people at a time.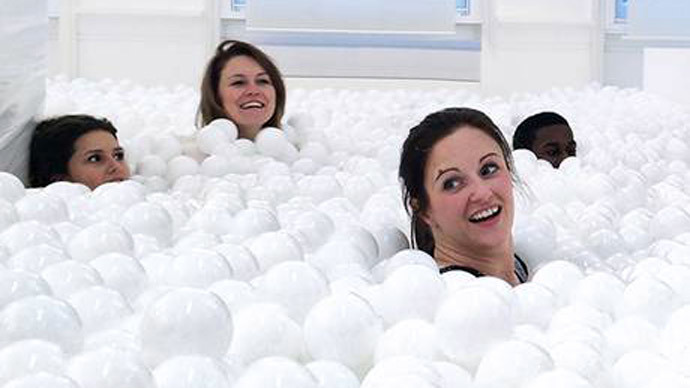 It's designed to give adults time to relax. The all-white ball pit is said to represent a 'utopia' – far away from the everyday hustle and bustle of working life.
According to Pearlfisher, the pit is aimed at promoting the "transformative power of play" and gives adults the chance for a "seasonal creative recharge."
The installation is the first of its kind, although it is similar to the work of artist Mark Creed, who won the Turner Prize for his room filled with 7,000 white balloons. Entitled 'The Lights Going On and Off', it allowed visitors to immerse themselves in the piece.
You can share this story on social media: