​UK overseas aid linked to fraudsters and criminals, MPs find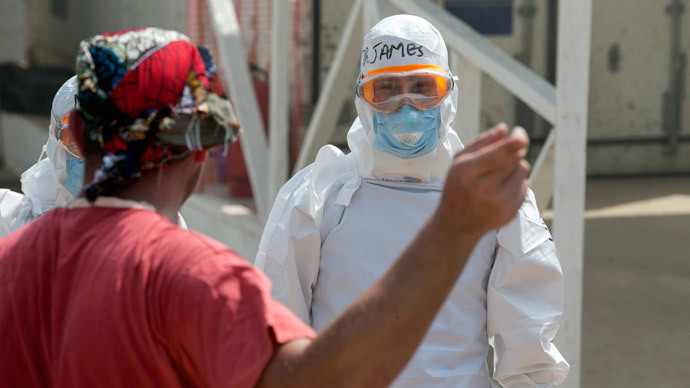 Millions in British aid money may have been siphoned off to criminals and money launderers, a report has found, adding further pressure to the UK Department for International Development (DfID).
The report, published Thursday by the Public Accounts Committee, suggests companies linked to criminal groups – including those allegedly tied with corrupt regimes in Africa – were handed more than £700 million over three years, with little record of how the money was spent.
The money was given via the Private Infrastructure Development Group (PIDG), which was set up by DfID to better streamline aid money into infrastructure and development projects overseas.

READ MORE:British aid money funding corruption overseas – report
The PIDG was set up in 2002, as a joint partnership between the UK, Switzerland, Holland and Sweden.
Much of the PIDG's funding comes from DfID, which is expected to invest around £860 million into the body by 2017, despite calls by groups of MPs and the public to cut the amount of foreign aid given by Britain.
The report claims DfID's monitoring of the PIDG was "unacceptably poor," citing one case of British aid money going to fund a gas processing project being carried out by Seven Energy – a firm with allegedly strong links to Nigerian government officials.
"Seven Energy was named by the former Governor of the Central Bank of Nigeria in a 2014 investigation he conducted into the allegations of looting of Nigerian oil revenues," the report notes.
The report also found that nearly £19 million was invested into a power plant in the Ivory Coast – a project linked to James Ibori, who was jailed in 2012 for serious acts of fraud.
"We recognize that PIDG operates in countries where standards of governance can be challenging," said PAC chairwoman Margaret Hodge.
"However the department's oversight of PIDG has been unacceptably poor and has left it open to questions about the integrity of PIDG's investments and some of the companies with which it works."
She added: "Concerns were raised with us about the complex corporate structures that PIDG's partners have sometimes established, making it difficult to be certain about the ownership of companies and creating a risk that those involved may have criminal connections."

READ MORE:'Devastating epidemic': MPs say UK aid cuts helped Ebola spread
DiFD has come under fire in the past month for its spending projects. Earlier in January, the National Audit Office questioned the value of some of its projects, most recently the department's decision to spend £1bn on a range of development initiatives, with no guarantee that any would yield substantial benefits.
The UK's aid budget has been ring-fenced at 0.7 percent of its gross national income, a pledge expected to be held by most major political parties in this year's general election.
You can share this story on social media: