​'Fundamentally corrupt': UK banks slammed for selling pointless card insurance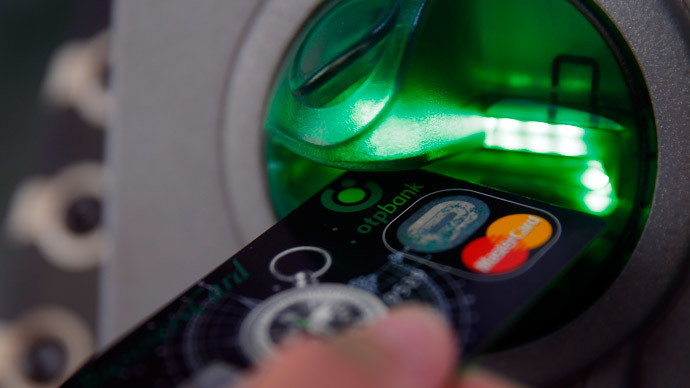 Two million customers will be eligible for compensation from some of Britain's biggest banks after being deliberately sold useless credit card insurance policies.
A compensation agreement was reached between the Financial Conduct Authority (FCA), retail banks and credit card issuers, which could see individual claimants receiving as much as £200 apiece.
Credit card insurance was marketed as a safe way to protect against the fraudulent use of your card in the event it was lost or stolen.
However, such insurance was useless because banks are already obliged to cover customers for fraudulent expenses in the majority of cases.
In a damning criticism, Liberal Democrat peer Lord Thurso condemned sales practices used by Britain's high street banks as being "fundamentally corrupt."
UK retail banks have already paid out around £22 billion in compensation for mis-selling Payment Protection Insurance (PPI).
The Financial Ombudsman said earlier this month it would be years before the PPI scandal is over, with about 4,000 complaints being made each week.
This latest transgression follows a similar falsely marketed insurance policy sold by credit card issuer CPP Group. CPP was fined a record £10.5 million by the FCA regulator for mis-selling in November 2012.
High street banks, which referred customers to CPP, could face a compensation payout totaling £1.3 billion, according to the FCA.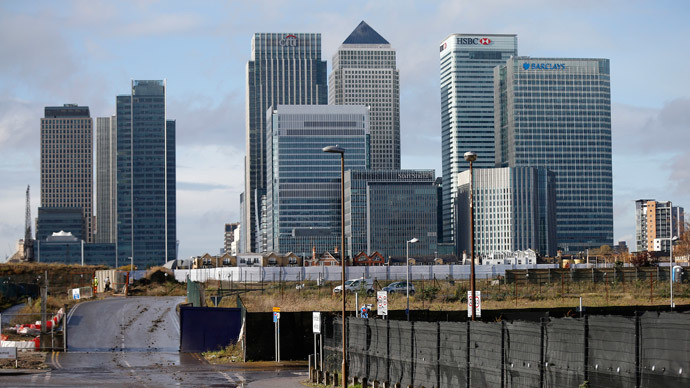 The policies under fire this month were created by US marketing firm Affinion Group and sold by banks between January 2005 and August 2013.
They were marketed under a variety of names, including Card Protection, Sentinel and Secure Plus.
On average, customers paid £25 a year for the bogus card security product, with some paying as much as £40.
The amount of compensation to be paid out will depend on how many wronged customers decide to claim and the duration of time they used the product.
READ MORE:RT exclusive: HSBC 'lied to MPs & deceived customers,' whistleblower says
However, for compensation to given at all, eligible customers must vote in favor of the agreement this spring. If the majority of customers back the compensation scheme payouts could begin this year.
The FCA said its compensation agreement was the result of a deal brokered between the regulator, retail banks and credit card issuers, and did not come out of a formal investigation.
Tracey McDermott, director of supervision and authorizations at the FCA, said: "If approved, this scheme will provide those who may have concerns about the way their card security product was sold to them with a simple and free way to claim compensation."
"We have been encouraged that, working closely with the FCA, a large number of firms have voluntarily come together to create a redress scheme that will provide a fair outcome for customers. Such a willingness to take steps to resolve historic problems is an important step to restoring trust in the financial services."
READ MORE:Rampant financial crime in City of London eroding public trust - BoE
"I would encourage anyone who receives a letter from AI Scheme Limited in April or May 2015 to vote for the scheme," she added.
Reacting to the news, Lord Thurso told the Daily Mail: "You wonder when banks will learn their lessons and stop selling dodgy products."
A former member of the Parliamentary Commission on Banking Standards, he added: "This is yet another mis-selling scandal which underlines the conclusions we came to in the banking commission that the sales practices used by banks were fundamentally corrupt."
You can share this story on social media: