Military must 'sweat buildings & land' in asset sell-off – UK defense secretary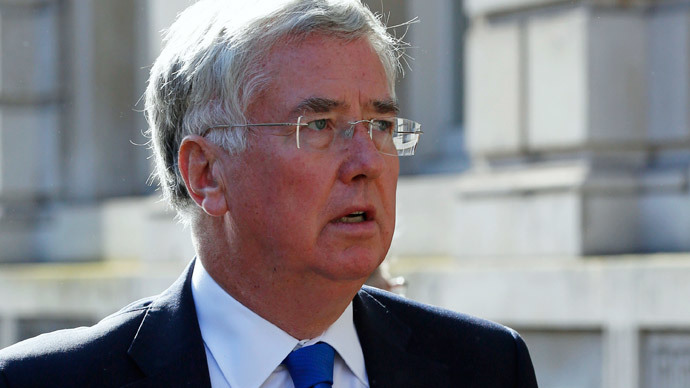 Britain's Ministry of Defence (MoD) must sell off more airfields, barracks and vehicles in order to cut costs, Defense Secretary Michael Fallon will say on Wednesday.
Fallon will praise his department's efforts to reduce costs, but insist the MoD must "sweat buildings and land" in order to balance its budget, according to a pre-release of the speech.
He will compare the Coalition government's track record of defense spending with that of Labour, which left a "chaotic legacy."
Fallon's announcement comes after the UK government sold Winston Churchill's Old War Office building to global conglomerate Hinduja Group for an undisclosed amount in December last year.
It also follows Prime Minister David Cameron's refusal to commit to keeping Britain's defense spending at 2 percent of GDP, NATO's target for member states.
In line with other spending reductions, the British Army will be cutting its total personnel by one fifth, from 102,000 to 82,000.
In a speech at the Institute for Government in London, Fallon will argue that selling off military assets is necessary in order to increase efficiency.
"The job's far from over. With continuing demands on our resources, with the cost of manpower and equipment rising, and with competition from emerging nations increasing efficiency in defense cannot be a one-off," he will say.
"As in any big organization, MoD must not merely be match-fit, it must be permanently fit. Every year we should be looking to take out unnecessary cost, to improve productivity, and to sweat our buildings and land so we can better support the front line."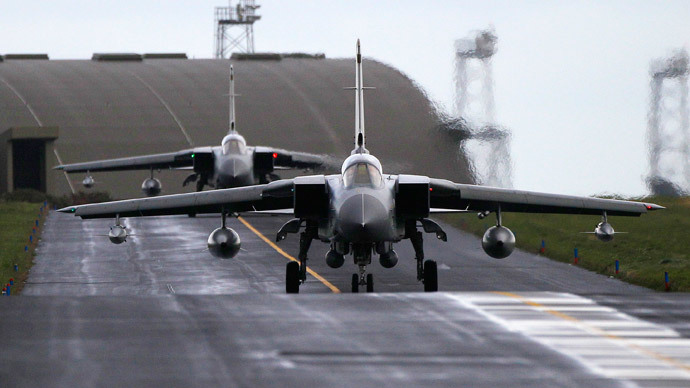 "Over the past four-and-a-half years we have shaken up the system, made big savings and delivered capabilities. All this while meeting NATO's 2-percent and 20-percent targets. Today defense is fighting fit with a balanced budget able to invest in the kit and people we need to keep Britain safe."
As business and enterprise minister, Fallon was in charge of selling off Royal Mail, a sale criticized by many as ripping off tax payers due to the undervaluing of shares.
The UK government floated 60 percent of Royal Mail on the London Stock Exchange for 330 pence a share in October 2013, only for them to rise quickly and peak at 615 pence. Royal Mail shares are currently trading at 433 pence.
In moves reminiscent of Margaret Thatcher's original privatization policy, the Coalition government has overseen other controversial sales of assets.
READ MORE:Royal Mail rip-off sale cost taxpayers £1bn
In October 2014, Chancellor George Osborne announced the UK would sell its 40 percent stake in Eurostar, despite the company's profitability. French state-owned transport group Keolis announced it would bid for the stake.
Class think tank chairman Steve Hart criticized the decision at the time.
"It is absurd that the UK government is selling off the Eurostar when it is profitable. Rail infrastructure is fundamental to the success of our economy. The French government knows this, which is why it is not selling off its half of the Eurostar."
Osborne insisted the sale was part of his plan to "reform the British economy and tackle our debts."
In a pre-election dig at the previous Labour government, Fallon will say on Wednesday that "In 2010 we inherited a chaotic legacy with a £38 billion budget black hole, taxpayers shouldering the cost of overruns and a culture beset by the inability to take tough and timely decisions."
"The results of our reforms are clear – now there is a balanced budget, cost savings and equipment programs that are overwhelmingly on time."
READ MORE:UK defense cuts will harm next govt's military capability, forces chiefs warn MPs
Fallon will recite the MoD's successful offloading of assets in recent years, including barracks, the Old War Office, and Brompton Road tube station, all of which generated nearly £380 million.
He will also mention sales of military equipment to other armies which have generated almost £40 million.
"Now we need to ask more questions about our assets," he will say.
"How many airfields do we need, how many cars and vehicles do we need, and how do we go further in rationalizing our defense estate?"
You can share this story on social media: