Ebola crisis: Oxfam calls for multimillion dollar 'Marshall Plan'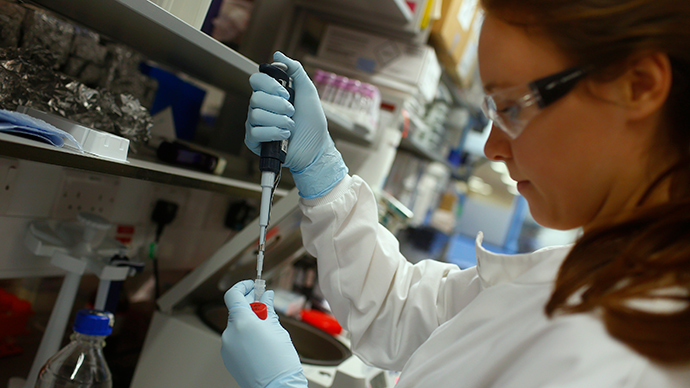 Oxfam GB has called for a multimillion dollar post-Ebola "Marshall Plan" to aid the recovery of Sierra Leone, Liberia and Guinea, which have been worst affected by the Ebola outbreak.
More than 8,600 people have died, the vast majority of them in the three West African countries, since the outbreak began in March last year.
"People need cash in their hands now, they need good jobs to feed their families in the near future and decent health, education and other essential services," said Oxfam's executive director, Winnie Byanyima. "They've gone through hell, they cannot be left high and dry."
She added: "The world cannot walk away now that, thankfully, cases of this deadly disease are dropping. Failure to help these countries after surviving Ebola will condemn them to a double disaster. The world was late in waking up to the Ebola crisis, there can be no excuses for not helping to put these economies and lives back together."
The Marshall Plan was the post-World War II scheme for European recovery.
Oxfam said there were three main priorities for any successful recovery package: Immediate cash to millions of families affected by the crisis; Investment in jobs; and budget support for essential services such as health, education, water and sanitation.
READ MORE:Charity reviews Ebola safety procedures, UK nurse in 'critical condition'
The charity is calling for a conference at which rich developed nations provide financial support "to help efforts to rebuild lives and put the economies back on the road to growth" in the Ebola-stricken countries.
"People are struggling to make ends meet as their incomes plummet," Oxfam said. The charity said there is a scarcity of money to buy food due to declining incomes and rapidly rising food prices.
Some 73 percent of families in three Liberian counties have seen their incomes decline following the outbreak. In Liberia the price of rice has risen 40 percent above its seasonal average.
The World Bank has estimated nearly 180,000 people have lost their jobs in Sierra Leone.
Scientists around the world have been working on an Ebola vaccine, as no proven cure has been found for the deadly virus. A US-funded program is set to begin in Liberia and will initially provide 600 people with the experimental vaccine.
READ MORE:Experimental Ebola drug helped critically ill doctor – study
Liberia's president Ellen Johnson Sirleaf on Monday announced that an Ebola treatment facility in the center of the outbreak will be closed, as the spread of the virus has slowed in the country.
"Lofa, the epicenter of the virus, has had no new cases for over 70 days," she said in a speech to the country's parliament. "Today we take pride that 13 of 15 ... counties have not reported new cases for 21 days," she said, referring to the virus's maximum incubation period.
Liberia, once ground zero of West Africa's deadly Ebola epidemic, has just five remaining confirmed cases of the disease, against a peak of more than 300 a week in August to September.
"Our diligent doctors and health workers supported by international partners have brought joy to us," Johnson Sirleaf added. "Ebola has made 3,000 orphans who need attention. I thank all the countries who came to our rescue when we thought all was lost."
In the UK, the country's second confirmed British Ebola victim, nurse Pauline Cafferkey, has been discharged from the hospital after making a full recovery.
You can share this story on social media: