​Police officer who kicked mother tending to sick child cleared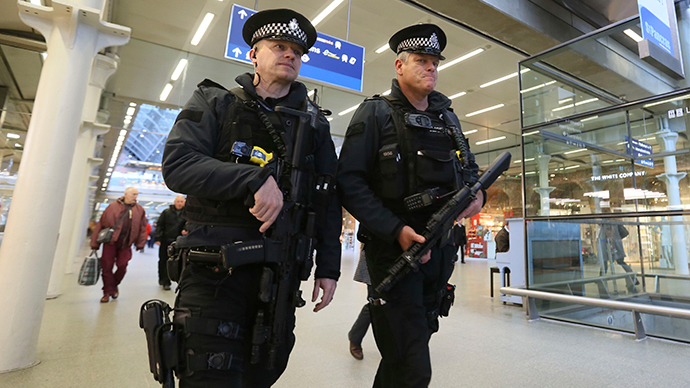 A police officer accused of repeatedly kicking and hitting a mother looking after a sick child in hospital has been cleared of actual bodily harm (ABH).
The woman was left with over 40 injuries after Warren Luke, a Metropolitan police officer, kicked and hit her after hospital staff told him she was refusing to leave.
Luke was cleared on Thursday of any crime at Wood Green Crown Court.
The mother, who remains unnamed for legal reasons, was looking after her daughter when the incident occurred in 2013. Hospital staff asked the woman to leave, the court heard. When she refused, four police officers were called.
A video played to the jury showed the mother explaining the incident.
"'You've got to leave, you've got to leave,'" she reported Luke as saying.
"I kept playing with my daughter and then I saw him moving towards me. He was kicking me and kicking me. He had one hand on my head. When I fell on the bed he grabbed my hair and banged my head. I was screaming. I couldn't defend myself. My ex-husband ran in and shouted, 'why are you kicking my wife?'"
Luke, however, protested that the mother's behavior had been "escalating" and he believed the child was in danger.
READ MORE:British man arrested for PlayStation, Xbox hack
Rather than use a baton or gas, he told the court that he decided to strike the mother on her bicep, and then use what he referred to as a "distraction strike" to her face, using his boot.
He claimed his actions were in accordance with his training.
"I did kick out at the left side of her face as trained to do. My footwear was a boot but it's light," he said.
"I can't say exactly where and how her injuries were sustained, I can only say what I did," he replied, when asked how she sustained so many injuries.
The women was reported to have needed plastic surgery after the incident, and is said to have taken a year off work to recover.
He denied using full force on the woman, saying: "I wouldn't say that I used full force, but I do remember hitting harder because it had no effect.
"I used police tactics with good reason that were absolutely necessary. I didn't go too far. Whenever a police officer uses force you need to be accountable for it," he added.
Witnesses described with horror the clash between the two, and said they were "appalled."
Two police officers, who were called to attend to the woman, also gave evidence. One, Laura Riley, was seen crying as she gave evidence for the prosecution. Her colleague Mary Clark said it was "just horrific."
A spokesperson for the Metropolitan Police said Luke would undergo a misconduct review following the incident.
You can share this story on social media: