​London mayoral hopeful fathering child with lesbian couple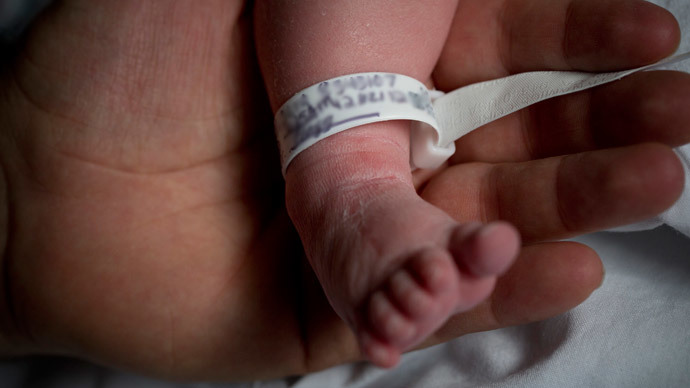 A gay rights campaigner who is vying to replace Boris Johnson as Conservative nominee for Mayor of London has announced he is expecting a baby with a lesbian couple he met online.
Ivan Massow, 47, plans to raise the child with the couple, whom he met on a forum for people wishing to co-parent.
He told the Daily Mail he was "really excited" about the prospect of becoming a father.
"It's strange knowing you are going to become a father. It gives me a sense of peace. It completely changes your relationship with the world."
"I've wanted to do this for such a long time. I thought if I don't do it now I'll probably be too old."
"I know the situation is odd. But I thought 'go for it'."
The child will be predominantly raised by the two women in Croydon, but Massow's Bloomsbury townhouse is equipped with a self-contained flat which he said the women and their child can use.
READ MORE:Secret governance, 'sweatshop' London, & modern day slaves (E154)
"The baby will move between two households," he told the Sunday Times. "[The other parents] are a couple. I am fortunate in that I do have space to accommodate them as well, so that can happen."
He said the decision to use a co-parenting website was to prevent "mock" relationships with friends.
"I went down the internet route, because I didn't want some mock relationship with friends. Those relationships fall to pieces sometimes," he said.
"I wanted to start with a matter-of-fact agreement and build a rock-solid friendship, and this way the child has two mothers."
The baby is due in August, nine months ahead of the May 2016 mayoral election.
Massow is an entrepreneur known for being the former chairman of the Institute of Contemporary Arts in London.
You can share this story on social media: