Bored by reality? Try the British Army's virtual training headsets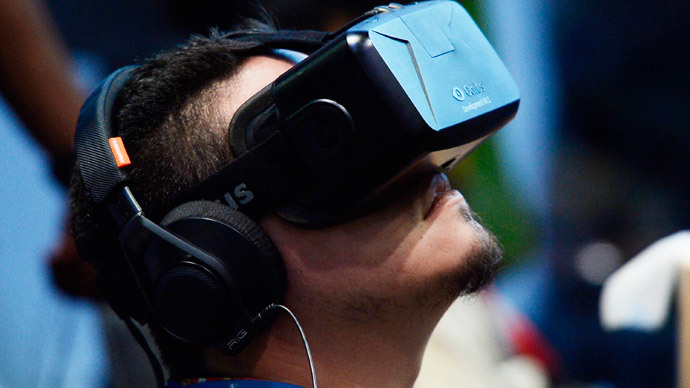 Faced with "embarrassing" recruitment figures, the British Army Reserves is turning to virtual reality for a solution.
The Army Reserves will use Oculus Rift headsets to give potential recruits a feel for military life.
Events staged in London and Manchester on Friday invite members of the public to try the virtual reality headsets, which will transport them into a military training setting.
One headset will take potential recruits to a live fire exercise on Salisbury Plain, while the other will transport them into a Challenger-2 tank.
The demonstrations are intended to attract potential reservists aged 18 to 50, who are fed up of their day jobs and feel their lives lack "excitement."
Army recruiters will hope this latest recruitment drive has more success than last year's, which only managed to draw in 20 new people, despite a multi-million pound campaign.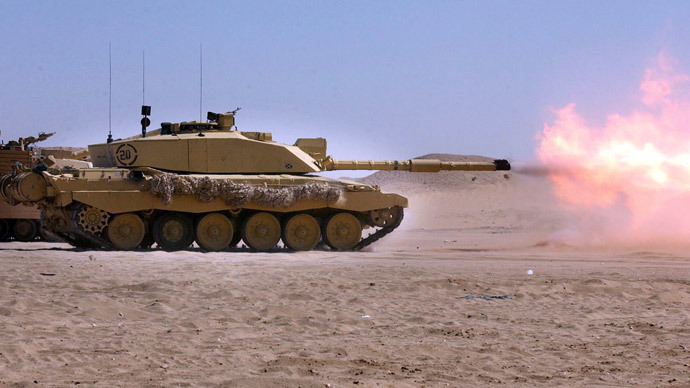 Over the course of a year, Army reservist figures increased from 19,290 to just 19,310.
Vernon Croaker MP, the Labour party's Shadow Defense Secretary, said at the time: "The government should be worried and embarrassed by these shocking figures which show an increase of just 20 in the number of trained Army Reserves in the last year.
"It's clear that these plans are failing and there is a real concern that Britain's Armed Forces could be left with a dangerous capability gap as a result."
At the same time it emerged the Ministry of Defense (MoD) would raise the maximum recruit age from 43 to 52.
READ MORE:'Anyone with a pulse': British Army to recruit over 50s as reserves dwindle
One retired army officer warned The Times: "They will take anyone with a pulse."
Commuters in London Waterloo Station, where one of the demonstrations is taking place, will be able to experience "an exciting real-world scenario," according to Major General Chris Tickell, head of Army Recruiting.
"By using the virtual headsets, people will be able to step straight into an exciting real-world scenario of volunteering with the Army Reserve and the huge variety of challenging roles there are to choose from," he said.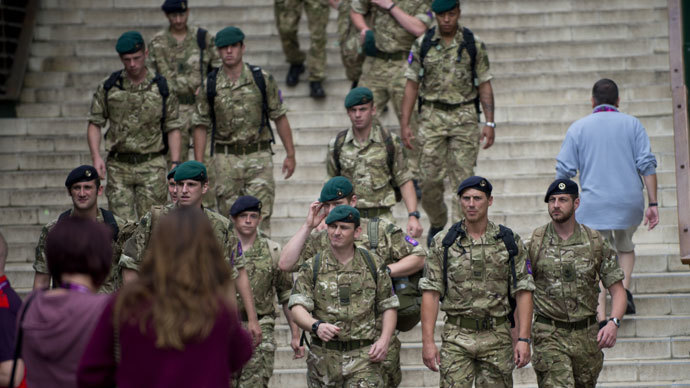 Army recruiters have made it clear they intend to target people who are tired of the daily grind, basing their campaign strategy on research commissioned in London.
Opinion polls suggest most Londoners want something more out of their jobs, according to the Army.
"This research tells us that people from London feel their jobs are lacking challenge, excitement, the opportunity to travel and a clear long-term career path – all of which are available at a world-class standard with the Army Reserve," Tickell said.
In a bid to boost enlistment, the Army also introduced a simplified online application form for smart phones and tablets.
They also offer a "100 percent Army Fit" app, which intends to help people build their fitness to the level of a soldier in training.
"Introducing virtual reality technology is just one of the ways that the Army is transforming the way it recruits," Tickell said.
Recruiters will be hoping the new tactics pay off, or their goal to engage 30,000 reservists by 2019 will be as far from reality as their headset.
You can share this story on social media: