'Je suis Palestinian': Israeli ambassador furious over MP's Netanyahu tweet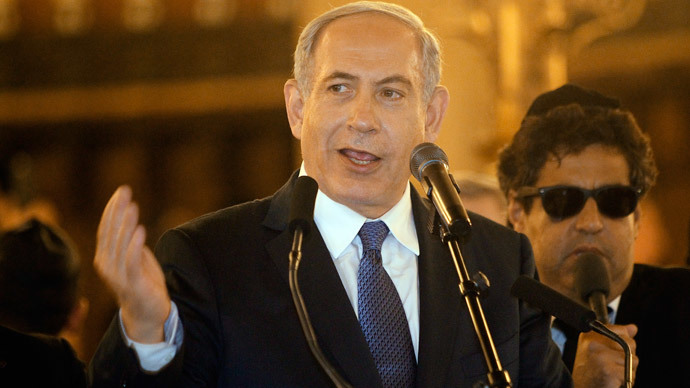 The Israeli ambassador to Britain has written to Liberal Democrat leader and deputy PM Nick Clegg to condemn a tweet posted by David Ward MP on the presence of the Israeli Prime Minister Benjamin Netanyahu at the solidarity march in Paris on Sunday.
During the march, which followed last week's terror attacks in the French capital that left 17 people dead, Lib Dem MP Ward tweeted: "#Netanyahu in Paris march – what!!! Makes me feel sick," and "Je suis #Palestinian."
Palestinian Authority President Mahmoud Abbas was also among those 50 visiting heads of state who led the march in the French capital.
Ambassador Taub wrote to deputy PM Clegg to express his abhorrence at Ward's "offensive and shocking" comments.
"It gives me no pleasure to write to you once again to express my abhorrence at statement made by David Ward MP, on this occasion with regard to the presence of the Prime Minister of Israel at the solidarity march in Paris," Taub wrote.
"At a time when world leaders were united in condemnation of extremist atrocities Mr Ward's statement is a disgraceful attempt to politicize suffering, delegitimize Israel, and justify acts of terror."
"It also exhibits a callous disregard for the Jews of France, many of whom look to Israel as they are increasingly targeted merely because of their religion."
#Netanyahu in Paris march - what!!!! Makes me feel sick

— David Ward (@DavidWardMP) January 11, 2015
Je suis #Palestinian

— David Ward (@DavidWardMP) January 11, 2015
Taub questioned why Bradford East MP Ward was still a Lib Dem party member, given his previous statements concerning Israel.
"Mr Ward's comments are offensive and shocking, but more shocking still is the continued impunity that he seems to enjoy from his party," he wrote.
Ambassador Taub writes to @nick_clegg expressing abhorrence at "shocking" comments made by David Ward MP pic.twitter.com/QMW6I5N4ut

— Embassy of Israel (@IsraelinUK) January 13, 2015
A Liberal Democrat spokesperson told the BBC that Ward does not speak for the Liberal Democrats on this issue.
"He has well known and strongly held views on this issue but this tweet was clearly in bad taste," the spokesperson added.
"The Liberal Democrats believe fundamentally in the values of tolerance, openness and compassion, values that have been reaffirmed in the last week in the response of millions to the terrorist attacks in France."
This is not the first time Ward stirred up controversy with his remarks on Israel. In 2013, he compared Israel's treatment of Palestinians to the Holocaust.
Later that year, he tweeted: "Am I wrong or am I right? At long last the Zionists are losing the battle – how long can the apartheid State of Israel last?"
For this, he was suspended from the Lib Dem parliamentary party in July 2013 and had the whip withdrawn for three months.
In July 2014, in the midst of the IDF's Operation Protective Edge, Ward was forced to issue an apology after tweeting: "The big question is – if I lived in #Gaza would I fire a rocket? – probably yes."
You can share this story on social media: