Yarl's Wood asylum seekers 'sexually abused by staff' and 'denied privacy' – charity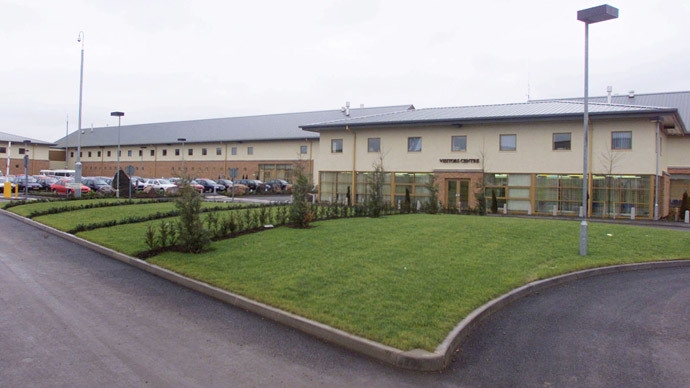 Female asylum seekers held at the UK's Yarl's Wood detention center are routinely degraded by male staff who monitor them while they are naked, using the toilet and showering, a refugee charity says. Allegations of sexual molestation have also been made.
A damning report, conducted by Women for Refugee Women, found that female immigrants in the detention center are often denied privacy and dignity. The research also uncovered claims of sexual misconduct carried out by staff.
The study, entitled "I am Human," was published Wednesday. It examined the experience of 38 female asylum seekers who entered Britain and were detained in Yarl's Wood between June 2012 and October 2014.
The charity undertook the research to gain insight into how the Home Office and its private contractors treat vulnerable asylum seekers hoping to find reprieve in Britain.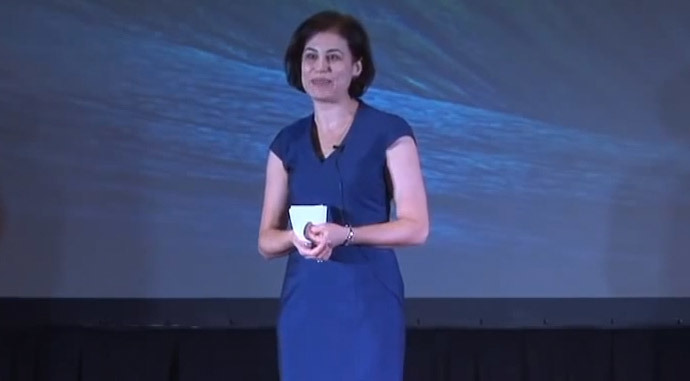 Some 33 women interviewed by the charity said they were watched by male staff members while naked or in the bathroom. Seven alleged they had suffered physical assault at the hands of Yarl's Wood personnel.
Six women claimed staff had made inappropriate suggestions of a sexual nature, and three said they had been touched in a sexual manner.
Many of the asylum seekers detained in the immigration detention center have been subject to traumatic sexual violence in their homelands, according to Women for Refugee Women.
Of those consulted by the charity, 19 women said they had suffered rape, while 28 indicated they had to endure female genital mutilation or forced marriage before arriving in Britain.
Lack of privacy & dignity at Yarl's Wood; read the full report #SetHerFreehttp://t.co/QrYF2fLFEV

— WomenforRefugeeWomen (@4refugeewomen) January 14, 2015
The report uncovered acute levels of depression among Yarl's Wood detainees, with 50 percent of those interviewed saying they had been subject to suicide watch for the full duration or a portion of their time at the center.
One female detainee told the charity staff Yarl's Wood spoke to her as if she were "an animal, not a human being."
Another, who was put on suicide watch at the detention center, said she requested to be monitored by a female member of staff while showering but was informed the detention center didn't have enough staff.
Horrific experiences of women in #detention revealed in @4refugeewomen report today http://t.co/DpZCJuCoPQ@NomadaEterna

— ScotDetaineeVisitors (@SDVisitors) January 14, 2015
The refugee charity's research adds further weight to its previous findings. An earlier study it carried out uncovered sexual assaults detainees had suffered at the hands of Yarl's Wood staff.
The detention center has been the subject of harsh criticism by human rights activists in the wake of reports of sexual misconduct carried out by staff in its quarters.
Management at Yarl's Wood said a total of 31 allegations of sexual contact between staff and detainees have previously been examined and investigated, and several staff were subsequently dismissed.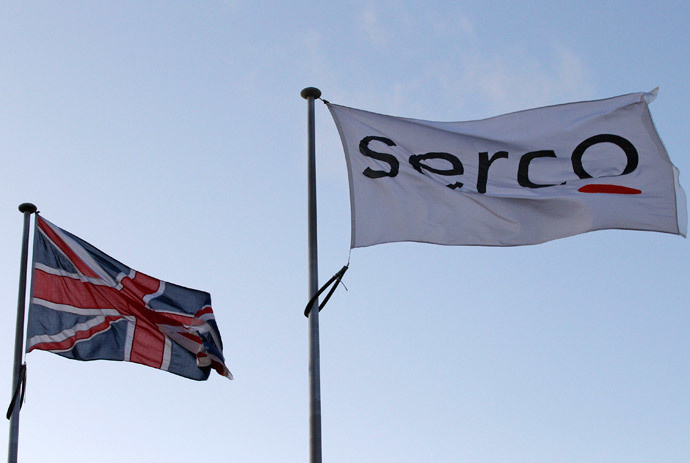 Despite these scandals, the Home Office maintained faith in the outsourcing firm that runs the immigration jail. Serco, the company in question, was recently offered a £70 million contract by the Home Office to manage Yarl's Wood for another eight years.
Women for Refugee Women's director, Natasha Walter, said survivors of sexual abuse and violence who seek protection in Britain are regularly incarcerated and denied dignity despite the Home Office's claims to the contrary.
"The behavior of staff, particularly male staff, in Yarl's Wood detention center, is adding to the trauma of survivors of sexual violence," she told The Guardian.
"While Britain is taking steps to try to combat sexual violence at home and abroad and protect victims, the government cannot allow this to continue."
A Home Office spokesman said the allegations that surfaced in the charity's most recent report were "uncorroborated."
But he confirmed that the Home Office would fully investigate the claims made by female asylum seekers based at Yarl's Wood.
A spokesman for Serco, the outsourcing firm that manages the detention center, told RT the complaints were "unsubstantiated" but will be investigated in due course. He said disciplinary action will be taken if necessary.
You can share this story on social media: