Farage blames Paris attacks on immigrants, UK foreign policy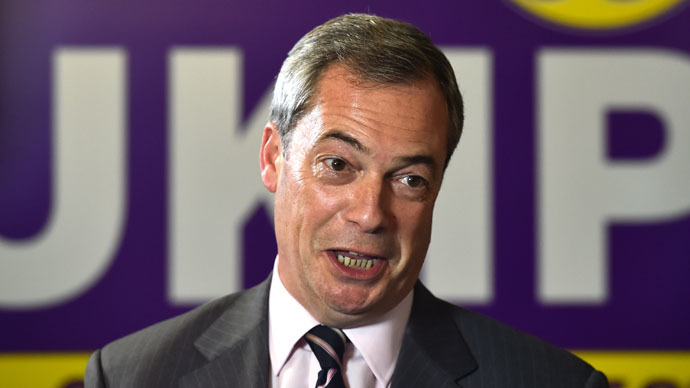 Is there no end to the lengths UKIP will go to smear immigrants? Apparently not. They've blamed them for bad weather, traffic jams and, following the Paris shootings, party leader Nigel Farage blamed barbaric acts of terrorism on Europe's open borders.
Speaking at the European Parliament on Monday, Farage sparked yet more outrage when he claimed European governments have some "culpability" for the shooting at satirical magazine Charlie Hebdo and a Jewish supermarket.
He further blamed the EU's open door immigration policy for "much of what has happened."
He was condemned by the other party leaders last week after claiming that the EU's immigration policy had led to the presence of a "fifth column" in the UK.
READ MORE:Nigel Farage accused of using Paris atrocity for 'political point' scoring
When speaking to Channel 4 News' Jon Snow, the UKIP leader said there were people in the UK "holding our passport, who hate us."
Farage also told the European Parliament they needed "an honest admission" that European politics had "led to much of what has happened."
"Just think about foreign policy – from Afghanistan through Iraq, through Libya and even the attempt to arm the rebels in Syria."
"All of these we were told to make our streets safer, when in fact what we have done is stir up real resentments within the Muslim community and it's had the very opposite effect."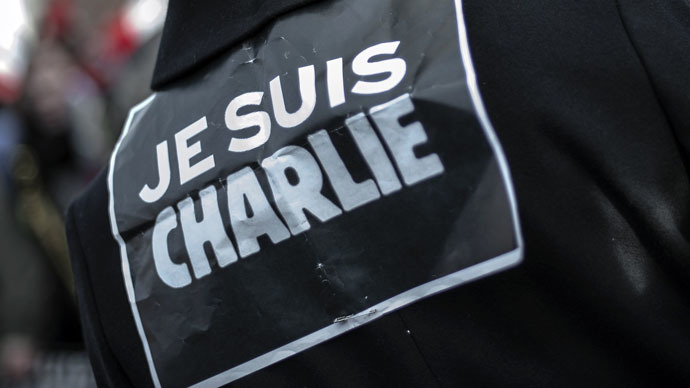 He continued to claim that by allowing "mass immigration," minority cultures were "unable to integrate," and that the authorities have "turned a blind eye" to extremist practices.
"We've allowed preachers of hate to go around saying things that are totally unacceptable," Farage said.
PM David Cameron criticized Farage last week for "inflaming" social tensions, following the attack at the offices of Charlie Hebdo.
Cameron said the UKIP leader was wrong to use the shootings to "make political remarks or argument." Labour Party leader Ed Miliband also weighed into the debate, saying Farage was acting in a divisive manner.
"I don't think Nigel Farage or anyone else should be seeking to divide us in this way," Miliband said.
Liberal Democrat leader Nick Clegg told LBC Radio he was "dismayed" at Farage's attempts to piggyback political arguments on the Paris attack.
READ MORE:UKIP's Farage threatens to weed out NHS workers who don't 'speak English properly'
"I am dismayed that Nigel Farage immediately thinks, on the back of the bloody murders that we saw on the streets of Paris yesterday, his first reflex is to make political points."
"If this does come down, as it appears to be the case, to two individuals who perverted the cause of Islam to their own bloody ends, let's remember that the greatest antidote to the perversion of that great world religion are law-abiding British Muslims themselves."
Clegg added that by blaming Muslim communities, Farage was "grabbing the wrong end of the stick."
"To immediately ... imply that many, many British Muslims – who I know feel fervently British but also are very proud of their Muslim faith – are somehow part of the problem rather than part of the solution is firmly grabbing the wrong end of the stick."
You can share this story on social media: