'I am not bothered with civil liberties stuff for terror suspects' – Boris Johnson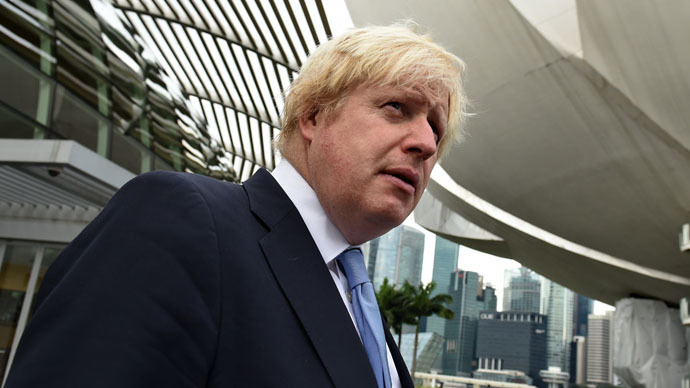 London Mayor Boris Johnson said he's "not bothered" with civil liberties when it comes to terrorism suspects, while he attended a vigil in Trafalgar Square in solidarity for the 17 people that have lost their lives in terrorist attacks in Paris.
Johnson said: "I'm not particularly interested in this civil liberties stuff when it comes to these people's emails and mobile phone conversations. If they are a threat to our society then I want them properly listened to."
He argued that security services should be able to monitor the emails and phone calls of anyone who posed a threat to Britain and that those who are unwilling to accept British values should "go away."
The government is pushing for the Communications Data Bill to be re-introduced, which would give the security and intelligence services greater power to monitor terrorists.
Speaking on Sky News, Johnson said: "In many ways the guys who did this kind of thing are very often at the fringes of criminality, lured into terrorism by very cynical and clever ideologues. In many ways they are vulnerable to all sorts of criminality.
"You have got to have a very tough security solution, to be absolutely determined to monitor these people, know where they are, know who they're talking to.
"But you've also got to engage and find ways of getting through to them, making sure they are not lured into this kind of destructive insanity."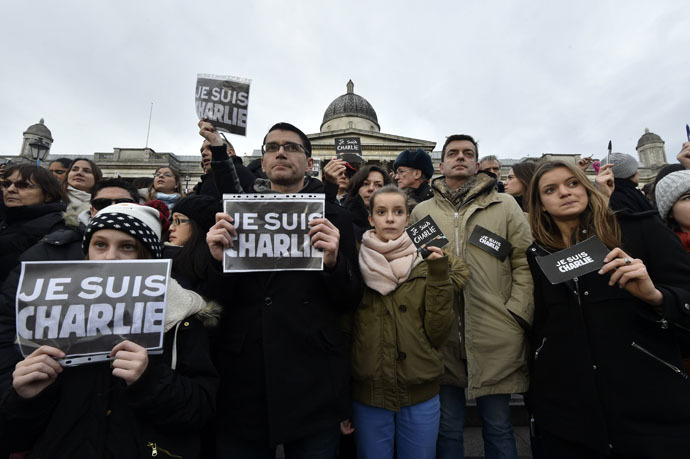 Johnson said the values of "enlightenment and freedom" that London and Paris stand for are the same.
He added that people being offended never justifies any kind of violence, in reference to the recent attacks by Islamist gunmen, which killed 12 people at the French satirical magazine Charlie Hebdo after its cartoonists depicted the prophet Mohammed in caricatures.
READ MORE:Charlie Hebdo's new edition to have Muhammad cartoons
"We have to stand up very firmly for freedom of speech, for democracy and the rule of law. The Muslim mayor of Rotterdam said to the would-be Dutch jihadis 'if you don't like freedom then go away'. I think that was very powerful, very moving."
His comments came as Prime Minister David Cameron attended the unity march in Paris and praised the efforts of British intelligence services.
He said while in a free country there is never a guarantee against an attack.
READ MORE:Charlie Hebdo attack 'a grave reminder of terror threat to West' – MI5 chief
"What we do have in Britain is brilliant security and intelligence services, very strong counter-terrorism policing and also a way of coordinating the work they do with special forces and others."
He added: "Crucially in recent months the brilliance of our intelligence services has prevented a number of plots including to kill police officers.
"The threat level is appropriate given all the intelligence. To push it higher means you have to have warning of the imminence of a particular attack."
You can share this story on social media: