​#FoxNewsFacts: Pundit who claimed Birmingham '100% Muslim' mocked on Twitter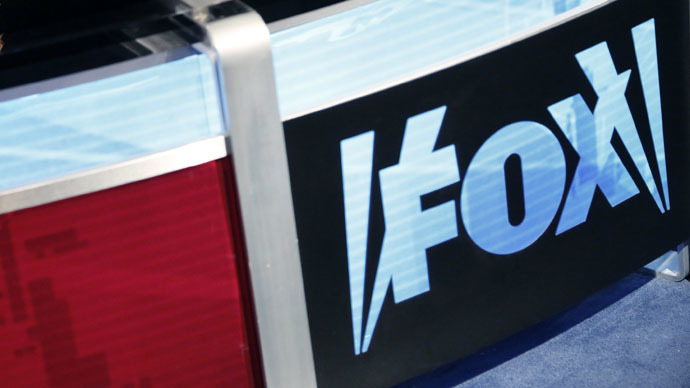 A political pundit who claimed that Birmingham, the UK's second city, is "100 percent Muslim" on the US FOX News network has issued a formal apology, after a social media explosion saw both he and the TV station ridiculed.
Steven Emerson, founder of The Investigative Project on Terrorism, was presenting his opinions on the terror attacks in France to Fox presenter Jeanine Pirro when he made the "racist" assertion.
Emerson told the channel that in Birmingham "Muslim religious police" beat "anyone who doesn't dress according to Muslim, religious Muslim attire" and claimed that non-Muslim Britons would never visit the city.
This prompted outrage on social media, as citizens of Birmingham, journalists and comedians alike set out to defend the city and mock FOX News.
Some made jokes about taking their passport to visit Birmingham, and the hashtag #FoxNewsFacts was used to poke fun at the channel.
Fox News Weather: Ladies, if you're going to Birmingham today, remember to wrap up well. #foxnewsfacts

— Dean Burnett (@garwboy) January 12, 2015
"@m1_ama: Jam jars across Britain have to wear the hijab in order to be halal. #foxnewsfactspic.twitter.com/QwzANms9NK" RT for you @misscassyL

— Suze (@99_hp) January 12, 2015
RT @wainwright_star: Mecca is indeed in Birmingham. Kingstanding Circle to be precise #FoxNewsFactspic.twitter.com/DJI8hPtZF2

— tom_watson (@tom_watson) January 11, 2015
The Queen is now being forced to wear a hijab by 'Moslems' due to the sharia law enforcement in the UK #foxnewsfactspic.twitter.com/WmFrWdtqax

— Humza Arshad (@HumzaProduction) January 13, 2015
Convert to Islam, Bruce Forsyth, summoned to Birmingham Palace where Queen beheads him under Sharia Law #foxnewsfactspic.twitter.com/G0qhqCwS2S

— Humza Arshad (@HumzaProduction) January 13, 2015
Others used the opportunity to make a more serious point: that allowing such a stereotype to prevail was not only damaging to the reputation of the city, but completely factually inaccurate.
Dear @FoxNews & Steven emerson FYI - it isn't 100% Muslim its one of the most multicultural cities in Europe #Birmingham#loudmouthdumbass

— Oliver Phelps (@OliverPhelps) January 11, 2015
Birmingham boasts one of the most culturally diverse populations in the UK. Of a total 1.7 million population, only roughly 23 percent are Muslim, coming second to Christians, who make up nearly 50 percent.
According to 2011 census figures, the city also hosts small communities of Sikh's, Hindus, Buddhists and Jews.
Emerson has since issued an apology, saying that his claim was made "totally in error" and that he was "deeply sorry."
That Fox News "terror expert" has apologized for saying everyone in Birmingham is a Muslim. Rest easy, Brummies pic.twitter.com/buuGB9qiWi

— Raf Sanchez (@rafsanchez) January 11, 2015
He further said he owed "an apology to every resident of Birmingham."
#foxnewsfacts story was fact checked with BBC news first. pic.twitter.com/yBVFZ40rRZ

— Alistair Williams (@LaughatAl) January 13, 2015
You can share this story on social media: