​Food 2.0? Britain needs GM crop revolution – Tory minister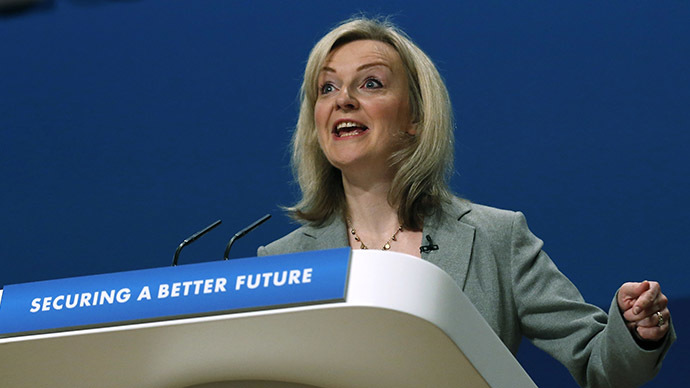 Britain should gear up for the next 'agricultural revolution' and adopt GM crops, the Environment Secretary Elizabeth Truss said on Wednesday.
Speaking at the Oxford Farming Conference, Truss claimed that GM crops are more 'eco-friendly' and that British farmers need access to the technology to compete globally.
She also said the right to use GM crops should be decided on a national level and not by the European Union, as it currently is.
Her comments were met with fierce criticism from campaign groups, who argue that genetically modified crops alter ecosystems and create highly resistant 'superweeds.'
"Decisions on issues like pesticides and GM cultivation [should be] made on scientific evidence alone," she told the conference.
"In the 18th century, we started the world's agricultural revolution and our farmers are geared up for the next one. The one Silicon Valley calls Food 2.0."
Addressing concerns from campaigners, who claim so called 'frankencrops' are harmful to the environment, Truss said: "If you look at what has happened in the US, crops are being grown in a more environmentally friendly way with less water usage and less pesticide usage. I would like us to have that opportunity. Our farmers need access to technology that will help them work in world markets."
"Ultimately, we want to see far more decisions to be taken in Britain for the benefit of British producers," she added.
READ MORE:Monsanto-killer or 'Trojan Horse'? New law lets EU states ban GM crops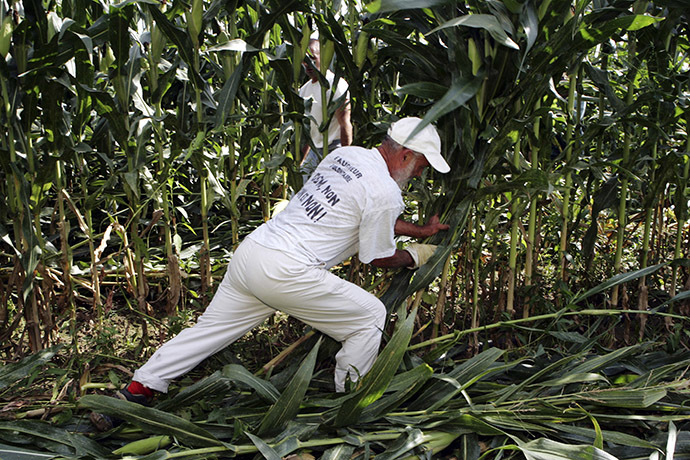 Campaign groups have strongly refuted Truss' claims that GM crops are more environmentally friendly, labeling them 'bizarre.'
"According to figures from the UD Department of Agriculture, overall pesticide use in the US on GM crops like maize and soya has increased overall since GM crops were introduced," Soil Association policy director Peter Melchett said in a statement.
"Her facts are extremely outdated," he added.
Speaking to the Daily Mail, Dr Helen Wallace of GeneWatch UK, said: "Half of US farms have superweeds due to blanket spraying of [herbicide resistant] GM crops with weedkiller."
Scottish Rural Affairs Secretary Richard Lochhead has said that Scotland would not allow them to be grown north of the border.
The Welsh government has also vowed to remain GM-free.
While commonplace in the US, the crops remain highly controversial and anti-GM campaigners have repeatedly tried to pass labeling laws, which would require companies to inform consumers about GM ingredients.
Anti-GM campaigners are also concerned about the economic impact of the crops, pointing to the fact that agribusiness giant Monsanto dominates the market through its patents.
Peter Melchett believes natural farming innovations are preferable to scientifically engineered ones.
"We need to move away from outdated 'technology' like GM and move towards innovations that work with the environment, not against it, like marker assured selection which is already helping millions of farmers across the globe grow disease resistant, drought-tolerant and higher yielding crops," he said.
The European Parliament will vote on a law to enable individual member states to manage their own bans on GM crops next week.
You can share this story on social media: