US lawyer sues in Prince Andrew sex case, Buckingham Palace remains defiant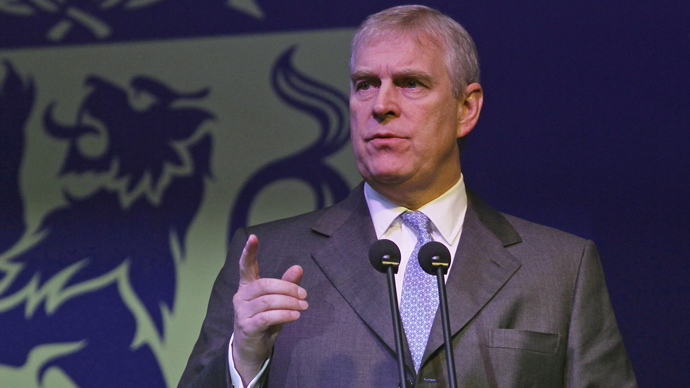 An American lawyer accused of having sex with an underage girl in the same case as British Prince Andrew has begun legal action in an attempt to clear his name.
Buckingham Palace remains adamant that the claims surrounding the Prince "lack foundation," but is refusing to publicly explain the extent or details of the relationship between Andrew and disgraced American tycoon Jeffrey Epstein.
Both the Duke of York (Prince Andrew) and US lawyer Alan Dershowitz have been named in court papers relating to the ongoing case against Epstein, who is alleged to have arranged for underage girls to have sex with his friends and acquaintances.
READ MORE:Prince Andrew 'immune' to US trial, Buckingham Palace rejects sex abuse claims
Derschowitz filed a claim at a court in Florida to disprove what he called "absolutely outrageous claims."
The former professor of law from Harvard has requested that his name be removed from the accusatory documents, which allege that both he and Prince Andrew had sexual relations with Virginia Roberts, who was underage at the time.
Speaking to Reuters, Dershowitz said he "categorically" denied the charges.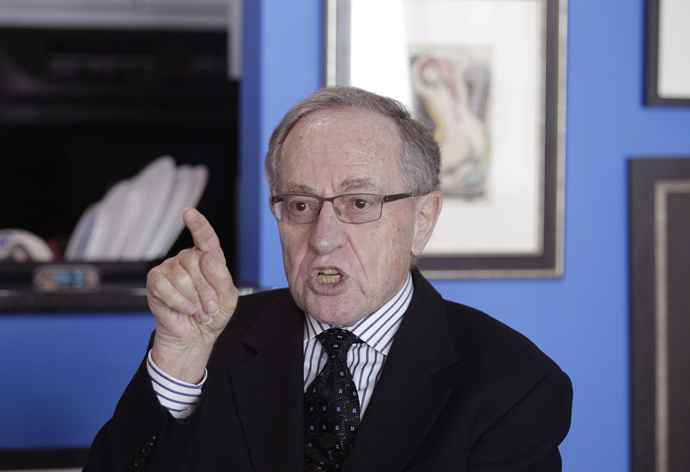 "We file a sworn declaration categorically denying the charges and proving by records and other travel documents that I could not have been in the places that she says that she had sex with me."
"We file a motion to intervene in the court and then we file a defamation action against the two lawyers and the woman. And then we file disbarment proceedings against the two lawyers," he added.
Roberts, initially referred to as Jane Doe #3 in the court proceedings, is adding her case to the legal action brought by two other women as part of a wider case against Epstein.
READ MORE:Bill Clinton's name found 21 times in rich sex offender's phone book (VIDEO)
Following Dershowitz's claim being filed, Roberts' lawyers said she, and the other women, were not opposed to his action, but revealed that Roberts had previously been attacked by the ex-professor.
"[The four women] do not oppose Mr Dershowitz having an opportunity to present his arguments to the court. Jane Doe #3, however, has been viciously attacked by Mr Dershowitz," the statement read.
"We have requested an opportunity to meet with the US Attorney's Office for the Southern District of Florida so that we can seek their assistance in presenting evidence (including evidence possessed by the government) that will help Jane Doe #3 respond to these unfair attacks," it added.
Buckingham Palace has continued to defend Prince Andrew, and is resisting the mounting media pressure to reveal the Prince's association with Epstein.
You can share this story on social media: