​'Too ugly to rape': Lib Dem councilor resigns over offensive jibe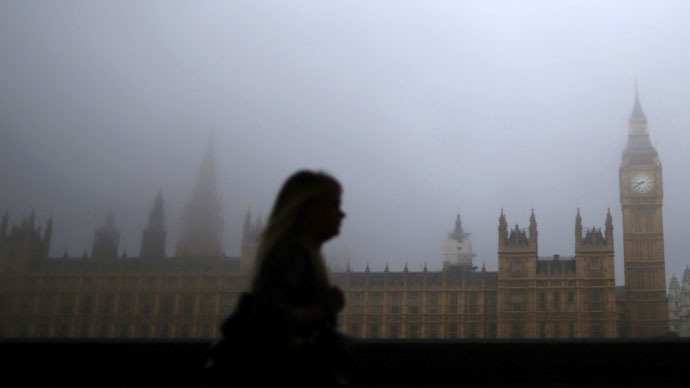 A Liberal Democrat councilor, who joked that a victim of sexual assault was "too ugly to rape," has resigned as shadow cabinet leader of East Hampshire District Council.
Philip Drury made the insensitive remarks about Newcastle student Serena Bowes on Facebook after she claimed she was assaulted in an Italian nightclub in 2014.
The ex-councilor posted on a social media thread regarding the case: "Not sure anyone would want to even think about it looking at her lol."
Facebook users reacted angrily to Drury's remarks, calling the post "vile" and "heartless."
Drury has since resigned as leader of the Liberal Democrat group but retains his position as independent district councilor for the Whitehill ward.
Bowes waived her right to anonymity after she received a letter in November from Italian authorities saying she could face extradition for allegedly fabricating the attack.
The 21-year-old was told she could be charged with falsifying rape and face up to 12 years in an Italian prison.
Drury was quoted by a local news agency as claiming his social media gaffe was due to "excessive" tiredness following a recent business trip to China and having to "work nights."
The council said it was "appalled" and immediately began an internal investigation. A monitoring team, however, found it was "unable to determine a breach of the code" owing to the fact Drury was "not acting in his capacity as a councilor."
Council leader Ferris Cowper called the post "incredible" and "deeply disappointing." The Conservative added the council had the deepest sympathy with the victim and that Drury's behavior had been "unacceptable."
@Dangermouse_UK@glsyhalffull The bravery of Serena Bowes in waiving anonymity TOWERS over this odious, sexist little worm of a man

— Nicola Miller (@NicMillersTale) January 4, 2015
"For the record and as you would expect, this council finds the crime of rape to be deeply deplorable not only because of the physical invasion but also the lasting psychological consequences," he said.
"Our only interest as a council would be to offer the victim all the sympathy and assistance possible."
"Further, it is increasingly clear that since the government removed the national body overseeing councilor conduct, called Standards for England, local councils have no effective sanction that can be applied to councilors guilty of this degree of unacceptable conduct," he added.
@SerenaBowes you look beautiful actually

— W H Hashtroodi (@WHHashtroodI) January 4, 2015
Speaking in November, Bowes said she felt as though she was "telling someone else's story," and outright refused extradition to Florence.
"It's as if I'm telling someone else's story. I will never go back to Florence because of what happened, never mind going to prison there.
"If I receive a prison sentence somewhere between four and 12 years my life will be over."
You can share this story on social media: