'Financial knife-edge': Over 3m households fear missing January mortgage or rent payments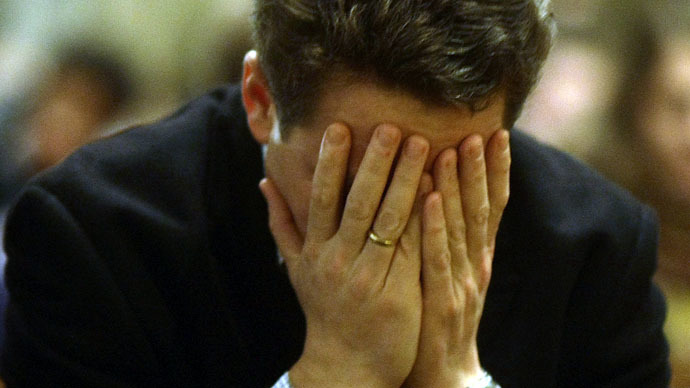 In a climate of "sky-high housing costs," over 3 million households across the UK are plagued by fears of missing mortgage or rent payments in the next few weeks, a homelessness charity warns.
Research conducted by UK housing and homelessness charity Shelter reveals an overwhelming 60 percent of Britons say they are struggling to cope with their monthly housing costs. Even a marginal rise in interest rates would create a financial crisis for homeowners, the charity says.
The Bank of England (BoE) has repeatedly indicated it will raise interest rates in Britain gradually, but claims borrowing costs will not increase until Britain's real wages begin to rise.
In the wake of an expensive Christmas period, however, many are struggling to balance their budgets. One in nine people are concerned they will not be able to afford payments due in January, Shelter's research indicates.
Grossly-inflated housing costs leave greater numbers of people at risk of defaulting on their mortgage payments or missing a rent payment, the charity warns.
Nadeem Khan, a helpline advisor at Shelter, says many people experiencing acute financial difficulties think they have nowhere to turn, and "are often close to breaking point" when they seek advice from the charity.
"If you're in this situation, it's so important to remember you're not alone and that help is available," she said.
The number of financially struggling people visiting Shelter's website who have sought advice on repossession, eviction and mortgage and rent arrears has risen dramatically in recent months, indicating that the problems are becoming more widespread.
Soaring evictions
Evictions reached record levels in the UK late last year, with more than a 100 occurring per day in the autumn. Experts suggest the dramatic increase relates to benefits cuts introduced under the Conservative-led government's austerity agenda.
Between July and September 2014, bailiffs repossessed 11,100 properties, according to Ministry of Justice (MoJ) figures. This marks the highest quarterly figure since records began at the turn of the millennium. Over 2,800 mortgage borrowers also officially lost their homes during this period.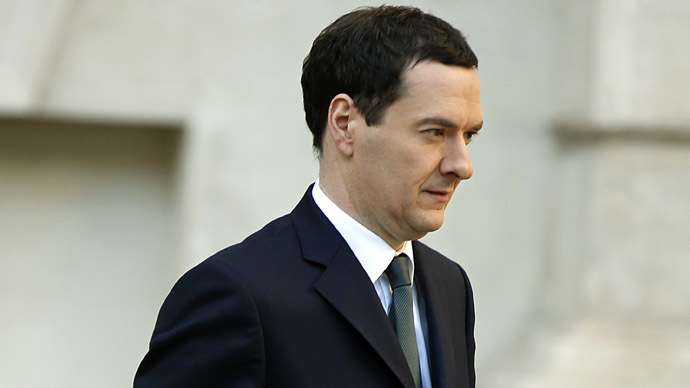 Evicting financially struggling residents for missing rent payments is traditionally a measure social landlords tend to avoid. But serious adjustments to Britain's welfare payments since Cameron's government came to power in 2010 have plunged many families into financial jeopardy.
Critics say the bedroom tax, introduced last year, has been instrumental in driving up the rates of evictions by lowering the level of housing benefit paid to tenants based in social housing whose apartments or houses are judged too large for their requirements.
The tax limits council housing residents' benefit claims who have unoccupied bedrooms, and is dependent upon the number of empty bedrooms they have.
Looming financial jeopardy
While UK interest rates are expected to remain at their current record low for months to come, a rise in the cost of borrowing could force already overstretched homeowners and tenants into serious financial turmoil.
Recent research produced by Legal and General Mortgage Club indicates that over 33 percent of UK borrowers would have difficulty meeting their repayments if they were to increase by as little as between £100 and £200 per month.
"Our latest mortgage mood data suggests that many borrowers are not ready for an interest rate rise," Club director Jeremy Duncombe told The Guardian.
"The last time rates went up in the UK was in 2007, and although the base rate has been static at 0.5 percent for over five years, they will rise sooner rather than later."
The Money Advice Service suggests even a percentage point rise in UK interest rates would add an extra £90 each month to the overall cost of issuing payments on a £180,000 mortgage.
Similarly, a two-point rise, which would bring the BoE's base interest rate to 2.5 percent, would mean borrowers are lumped with an additional £200 per month on the average mortgage repayment.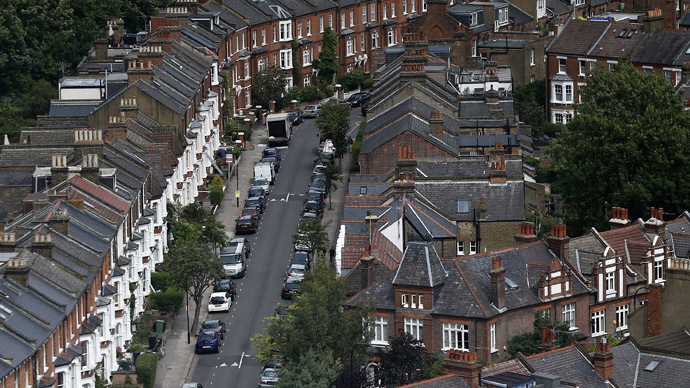 Mother-of-two Katherine, based in Yorkshire, north England, works extremely hard but lives in perpetual fear of missing rent payments, Shelter said in a statement, illustrating a typical case without giving its client's surname.
"I work every hour I can to support my family but each month I wonder if I'm going to able to make my rent," she said.
"I'm expecting things to be especially bad after Christmas, even though we cut back on spending as much as we could."
"I've borrowed money from family and even had to stop paying bills to keep the roof over my children's heads. It's horrible to start another year not knowing if I can afford to keep my home."
Last month, Shelter estimated that over 1,300 homeowners each day in England were in jeopardy of repossession or eviction.
Campbell Robb, CEO of Shelter, said "a wave of welfare changes including the bedroom tax, mixed in with a chronic lack of affordable homes and a hugely insecure private rental market are leaving more and more families teetering on a financial knife-edge."
You can share this story on social media: