Arise, Sir Viagra! Queen knights inventor of sex performance drug in 2015 honours list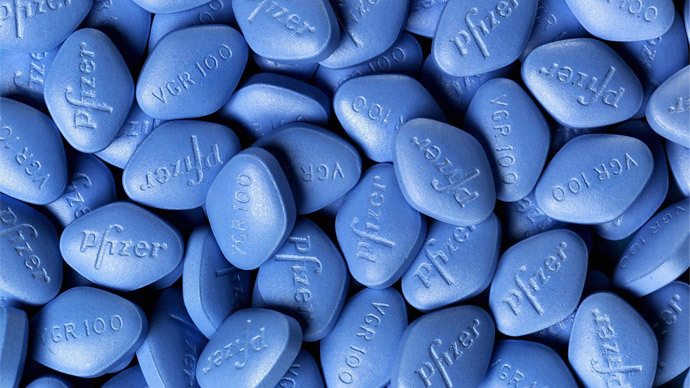 ​The inventor of Viagra – a pill designed to enhance sexual performance – has received a knighthood from the Queen in her annual New Year's Honours.
Dr Simon Campbell developed the drug during his time working at the pharmaceutical giant Pfizer, while he was trying to develop a treatment to reduce blood pressure. However, Dr Campbell told British media he had merely written the initial research proposal, and that others had helped to develop the final product.
"I'm not on the Viagra patent," he told the BBC. "If you want, I would say I was the father of Viagra because I laid the seed and started the project."
During his time at Pfizer, Dr Campbell also helped develop Istin, a calcium channel blocker used to treat hypertension, and Cardura, which is used to treat high blood pressure and benign prostatic hyperplasia – the swelling of the prostate gland.
READ MORE:Nearly half of Brits on prescription drugs – report
Campbell has enjoyed a distinguished career as a chemist, and in 1999 was elected a fellow of the Royal Society. He has also warned of the consequences of Big Pharma mergers, arguing that they could limit future scientists' capacity to innovate.
"I don't believe you can manage innovation on that scale," he said.
"I like to work in groups of 100. I'm a great fan of the Roman centurion who had 100 men. When I had 100 chemists, I knew what they were all doing. When I had 200 chemists, it started to get a bit flaky."
Other scientists acknowledged with official honours include the Nottingham University chemist Professor Poliakoff, who runs a successful YouTube channel that has gathered more than 80 million views.
Peter Kendall, the former president of the National Farmers Union, was also awarded a knighthood in recognition for his contribution to the agro-industry in England and Wales.
READ MORE:'Failing drug laws': UK ministers debate narcotics policy
While scientists have become more prominent in Britain, they only make up 10 percent of the honours list this year, with most earning awards for work in technological industries.
While Viagra is most commonly known for its use as a sexual performance enhancer, some researchers suggested earlier this year it could be used to stop the onset of dementia by increasing blood flow into the brain, among other things.
You can share this story on social media: