'Failing drug laws': UK ministers debate narcotics policy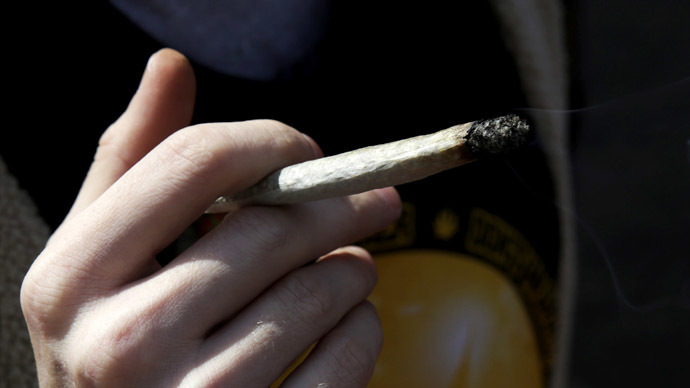 MPs debated a possible shift in the coalition's policy on drugs in the House of Commons on Thursday. It came as two Home Office reports suggest penalties for drug possession do not reduce the number of users.
Throughout the debate, backbench MPs from all sides of Westminster's political spectrum urged the government to carry out a formal review of the 1971 Misuse of Drugs Act. Critics warn the legislation is inadequate. The motion was brought by the Green Party's MP for Brighton Pavilion, Caroline Lucas.
The motion argued an "evidence-based approach" should be central to effective drugs policies and called upon the coalition government to consider and explore "all the alternatives to the UK's failing drug laws."
The debate coincided with the publishing of two Home Office reports, which say there's "no obvious" link between tough legislation and lowered levels of drug misuse.
The first piece of research examines policies deployed to tackle drug abuse across the globe, while the second analyses the prevalence of legal highs in Britain.
Re: today's *other* drugs report, on "legal highs", the Assoc of Chief Police Officers said a ban was doomed to fail: http://t.co/bznMAxhAGg

— George Murkin (@GeorgeTransform) October 30, 2014
The Home Office has confirmed it is not considering a drug policy shift at present. But MPs are calling for a review of policies currently in place to be published before December 2015.
Thursday's debate was sparked by an online petition calling for a comprehensive assessment of Britain's legislation governing drug use. It attracted a total of 135,000 signatures.
The House of Commons session explored contemporary British attitudes to narcotics use, and drew out coalition tensions and division on the issue among Conservative and Liberal Democrat MPs.
'Mindless rhetoric' on drugs policy
One of the reports, published by the Home Office, concluded there's "no obvious" connection between tough legislation and levels of drug misuse. The research contrasted Britain's policies for tackling drug abuse with those of 13 states around the world.
Following its analysis of a range of measures to tackle drug use – from decriminalization through to a zero-tolerance approach – the report said people's use of narcotics was shaped by elements "more complex and nuanced than legislation and enforcement alone."
The government drugs report showing "tougher" penalties are not working: https://t.co/6V09aX09Ok

— Jack of Kent (@JackofKent) October 30, 2014
The research also revealed the health and well-being of Portuguese drug users had improved considerably since the state decriminalized drug possession in 2001, and adopted policies which treated the abuse of narcotics as a health issue.
Home Office minister and Liberal Democrat MP Normal Baker said the report should bring an end to "mindless rhetoric" on drugs policy.
Baker also accused the Conservative Party of shelving the research for months. But Conservative MP Michael Ellis hit back at the Lib Dems, alleging they were hijacking the research in a pre-electoral bid to attract voters.
RT @BBCr4today: @NormanBakerMP says no correlation betwn tough penalties & drug use http://t.co/BTx5jGSfzw#r4todaypic.twitter.com/WvWBPEFOh8

— TransformDrugPolicy (@TransformDrugs) October 30, 2014
While the Home Office says the improved health of Portuguese drug users is influenced by more than decriminalization, Barker argues treating drug abuse as a health concern in Britain would be a far more effective means of abating its harmful effects.
Potential policy shift
In a BBC interview, earlier in October, Green MP Caroline Lucas said a mounting body of evidence indicates drug prohibition isn't working.
"We want to get MPs recognizing that there is a need for a comprehensive debate," she added.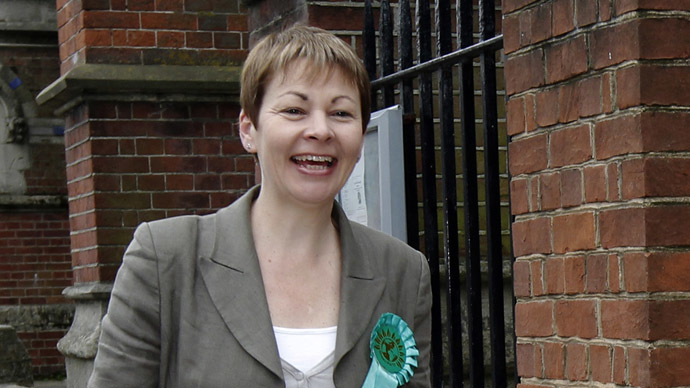 Thursday's House of Commons debate followed the release of a study contradicting a tide of contemporary scientific reports on the impacts of cannabis use.
The report, dubbed 'Children of the 90's', was recently presented at the yearly congress of the European College of Neuropsychopharmacology (ECNP) in Germany.
It found there was no direct relationship between mild to moderate cannabis use and lowered IQ levels in 15 year-olds. But its researchers concluded heavier cannabis users did perform marginally poorer at school – achieving exam results that were on average three percent lower than their counterparts.
Geroge Mukin, policy and communications officer at UK drug policy reform charity Transform, welcomes the Home Office's report.
He told RT the "hugely important" piece of work signaled a landmark moment in British politics where government research had, for the first time in 40 years, acknowledged that "alternative approaches" to dealing with drug misuse could "produce positive outcomes."
The chance to reform the UK's backwards drug policy is finally here, says @GeorgeTransformhttp://t.co/M2k23zffCgpic.twitter.com/n5qFm2omAH"

— Becky Wicks (@thebibli0phile) October 29, 2014
He added the report highlighted that "decriminalizing the possession of drugs doesn't increase levels of use."
Whether reform will occur in the future remains to be seen. Such an overhaul would require support from all of Britain's main political parties.
Mukin is optimistic, however, emphasizing the Home Office's report suggests the government will "take account of the experiments in the legal regulation of cannabis in Washington, Colorado and Uruguay."
While Thursday's House of Commons debate was largely symbolic and will not amount to an immediate policy shift, it could pave the way for the introduction of more progressive and nuanced measures for tacking drug misuse in the future.
More from today's Sun poll. The public know our approach to drugs isn't working – and never will pic.twitter.com/n5knwlkKYh

— TransformDrugPolicy (@TransformDrugs) October 30, 2014
You can share this story on social media: