Ebola nurse cleared to fly by Heathrow, screening procedure slammed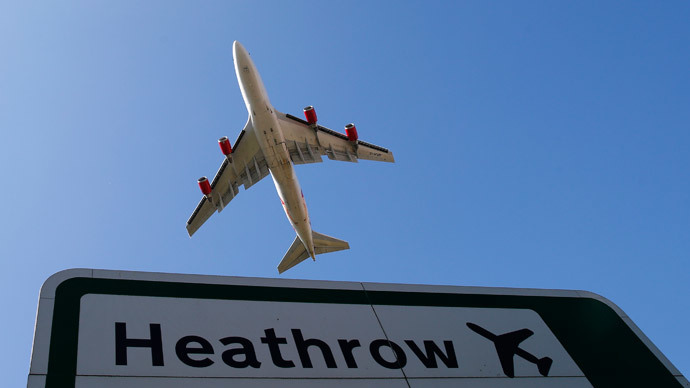 The British nurse who tested positive for Ebola was cleared to fly by authorities at Heathrow Airport, despite concerns about her health. The incident has sparked concerns over the effectiveness of the airport's screening.
Pauline Cafferkey, a community nurse originally from South Lanarkshire, was returning from five weeks volunteering in Sierra Leone with Save the Children when she raised concerns about her health at Heathrow.
However, the 39-year-old was still given the all-clear to board the British Airways flight to Glasgow on December 28, according to Public Health England (PHE).
READ MORE:Ebola in UK: Case confirmed in Glasgow
It was revealed Tuesday that the nurse was being treated for Ebola in an isolation unit at the Royal Free Hospital in London after being transferred from Glasgow following a positive test for the virus.
Health officials said despite raising concerns about her health, Cafferkey passed six health checks at the airport before being allowed to board the plane.
Chief Medical Officer Dame Sally Davies justified the decision to let Cafferkey fly, but said the incident may prompt questions about whether the airport should have been "more precautionary."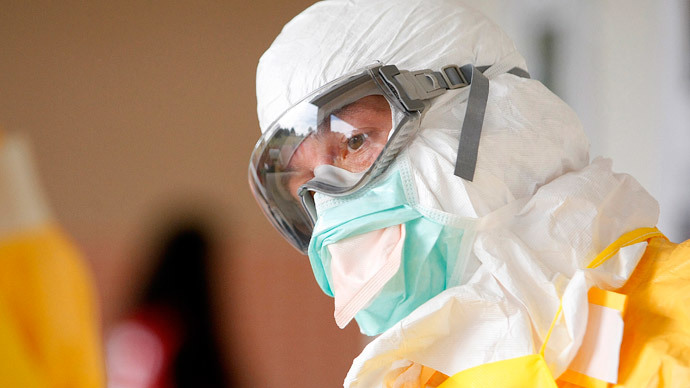 When questioned about Heathrow's decision, Davies said the nurse "was cleared to travel because she did not have a significantly raised temperature. It does raise a question about whether we should be more precautionary."
Cafferkey was returning from Sierra Leone on Sunday evening on a flight from Freetown, via Casablanca. While at the London airport she was screened for the Ebola virus, but requested a second temperature test as she was worried about her symptoms.
Officials are attempting to contact all other passengers on the same flight as Cafferkey. Roughly 100 passengers are still unaccounted for.
Davies maintains the risk to public health is extremely low, but the nurse's co-workers, who were traveling with her, said the screening process at Heathrow was "totally inadequate."

READ MORE:Ebola scare: Health worker taken to London clinic after virus confirmed
Dr Martin Deahl, who sat next to Cafferkey on a flight to the UK from Sierra Leone, told The Guardian that public health was being put at risk by "totally inadequate" screening facilities at the airport.
He further condemned PHE guidelines for those returning from Ebola-hit zones, which allow those who have been in close proximity to the virus to travel home on public transport.
Cafferkey was part of a group of 30 NHS volunteers helping tackle the outbreak of Ebola in Sierra Leone. She has been described by colleagues as "terribly committed," and previously told BBC Scotland she "couldn't think of any reason not to go" to help fight the virus.
PHE has responded to the criticism and confirmed it will review its screening procedures, but insisted they were in line with other international organizations that have sent volunteers to west Africa.
You can share this story on social media: