Ebola in UK: Case confirmed in Glasgow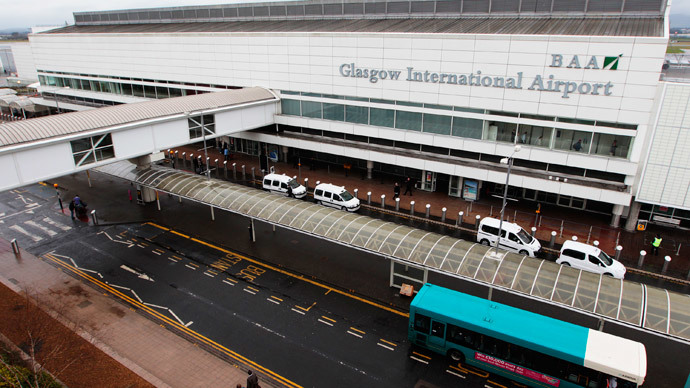 A healthcare worker, who returned to the UK from Sierra Leone on Sunday, evening has been diagnosed with the Ebola virus. The patient has been isolated and is receiving treatment in Glasgow, according to the Scottish government.
The female Ebola sufferer, whose identity hasn't been disclosed, returned to Scotland from Sierra Leone via transfers in Casablanca and London, and arrived at Glasgow airport at 23.30 local time.
The patient, after feeling unwell, was admitted to the Brownlee Unit for Infectious Diseases at Glasgow's Gartnavel Hospital campus early on Monday morning and put into an isolation unit at 07.50 local time, reported the Press Association.
NHS Scotland has confirmed a case of Ebola has been diagnosed in Glasgow http://t.co/HWLRPcNijJ

— Scottish Government (@scotgov) December 29, 2014
The Scottish government say the patient was a healthcare worker, who had been helping to fight the disease in West Africa. They also add there is no need to panic at the moment.
"All possible contacts with the patient are now being investigated and anyone deemed to be at risk will be contacted and closely monitored. However, having been diagnosed in the very early stages of the illness, the risk to others is considered extremely low," said the Scottish government.
British PM, David Cameron, has been notified.
Anyone who was on the Heathrow to Glasgow flight on Sunday evening is asked to call 08000 858531
Ebola case. Public health experts have emphasised risks are negligible. Helpline for anyone on the Heathrow to Glasgow flight: 08000 858 531

— Scottish Government (@scotgov) December 29, 2014
According to UK and Scottish protocol, anyone carrying the Ebola virus on UK soil will be taken to a special high-level isolation unit at the Royal Free Hospital in London. The hospital has the best facilities and trained staff to deal with the virus.
The Glasgow patient is not the first Ebola infected person to be treated in the UK. British healthcare worker William Pooley was admitted to the Royal Free Hospital having contracted the disease in West Africa. He was transported back to the UK on a specially equipped Royal Air Force cargo plane on August 24.
READ MORE: British Ebola survivor to donate blood plasma in search for cure
He went on to make a full recovery and later agreed to donate blood plasma to try and combat the disease. He subsequently returned to Sierra Leone to help local health workers fight the virus.
The number of people infected with Ebola in Guinea, Sierra Leone and Liberia has passed the 20,000 mark according to the World Health Organization, according to Reuters. The health body also said that more than 7,800 people have died from the virus since its outbreak in March.
Sierra Leone has been the most badly affected of the three nations, with the country suffering the worst Ebola outbreak on record.
You can share this story on social media: