Good will to all men? Shop worker disperses homeless with freezing water, witness says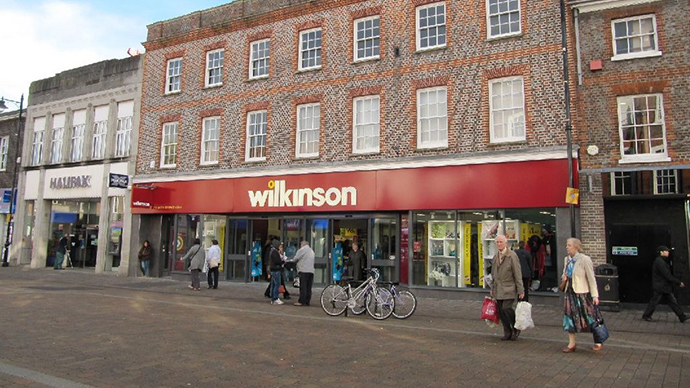 A shop worker has allegedly hosed homeless people seeking shelter outside a shop front with ice cold water to prevent them sleeping there. Police investigated the incident after a local woman reported the alleged assault on social media.
Tammi-Lee Connor, who lives in Canterbury, says she saw a shop worker at the local Wilkinsons using a hosepipe in an attempt to remove a group of homeless people. The force of the hose reportedly caused one man to fall over and hit his head.
Connor says she confronted the shop worker, who apparently told her: "How else am I expected to move them?" She then phoned the police who arrived at the scene, but didn't arrest the man.
Wilkinsons deny the worker was ousting the homeless, maintaining they were simply cleaning the shop front.
Connor, who manages a modeling agency, posted the incident on Facebook where it subsequently received over 400 shares and provoked public outrage.
"No night is complete without drama; kindly provided in this instance by a grubby little man who works for Wilkinsons in Canterbury, who thought that it was acceptable to use a hosepipe to disperse the homeless who were sleeping outside Wilkinsons last night," the post read.
"His reasoning? They'd been there for the last 3 nights and management wanted them moved."
"Well maybe this post will go viral and we'll see how much management like it when their staff treat human beings like animals," she added.
Connor said she felt "obliged" to step in because while there were other onlookers and none "of them was doing anything."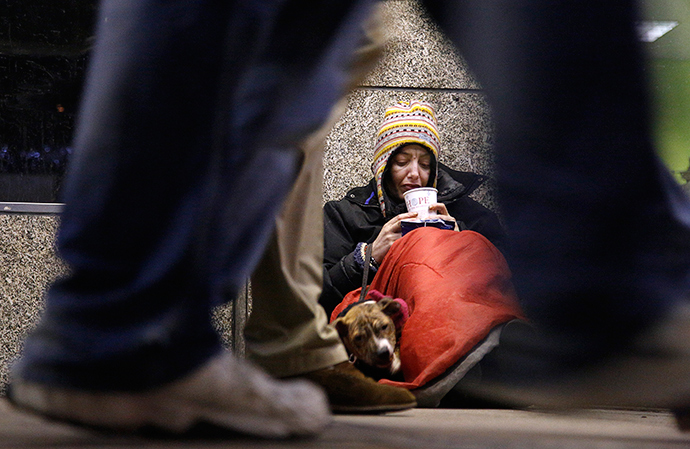 She challenged the worker, who claimed the police were coming to move the homeless people away from the doorway.
"When he said that the police were on their way to move them along, I pointed out that if they turned up to find him assaulting people with a hosepipe, it would be HIM they took away."
"He took the point. There was no more water," she said.
Local residents reacted with fury. Sue Marie Rogers posted on social media, calling the behavior "disgusting."
"Disgusting behavior. It's a shame no one videoed it. Sack the b*****d," she said.
Kent Police said they had responded to a call from a member of the public. A spokesperson said the incident had been investigated and the man with the hose has been "spoken to" about his behavior.
"We were called after a member of public raised a concern in [sic] a man who was reportedly hosing down an area of the street near a group of people sleeping in the area," she said.
"Patrols attended to assess the situation and ensure nobody was injured. No criminal offences were disclosed to officers. The man with the hose was spoken to regarding his behavior," she added.
Wilkinsons' spokesperson Peter Woodall called the incident a "misunderstanding."
"I think whoever saw the incident misunderstood what was happening."
"Our night team was attempting to wash away the debris to make the doorway safe for staff before the store opened in the morning," he said.
You can share this story on social media: