'Horrific statistics': Male rapes common in UK army, MoD data reveals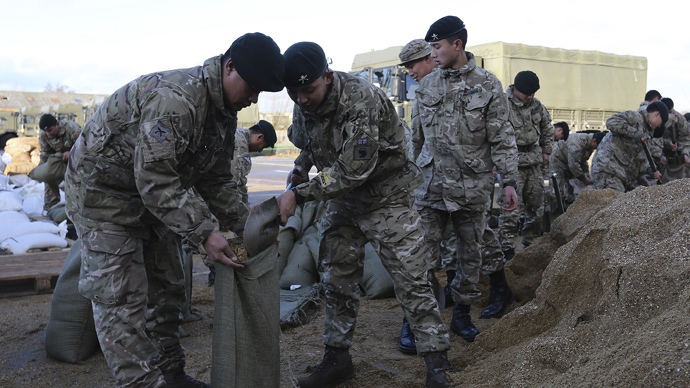 At least three rapes and 22 sexual assaults have been carried out against men in the UK military forces over the last two years, the Ministry of Defence (MoD) revealed under a Freedom of Information request.
Last February, a 20-year-old man was subject to "assault by penetration" by a group of seven men, The Times reported.
In May, another soldier, 28, was attacked by his seven fellow servicemen, while three other young men in the army – one of them 18 years old – were the victims of penetrative sexual assaults over the last year.
All in all, there have been 25 assaults between October 2012 and October 2014, the report revealed.
The numbers were disclosed by the MoD under Freedom of Information requests. They refer only to information gathered by military police, meaning that the real numbers could be much higher.
The ministry said that it required more time to check if anyone had been prosecuted for the assaults disclosed in the latest data.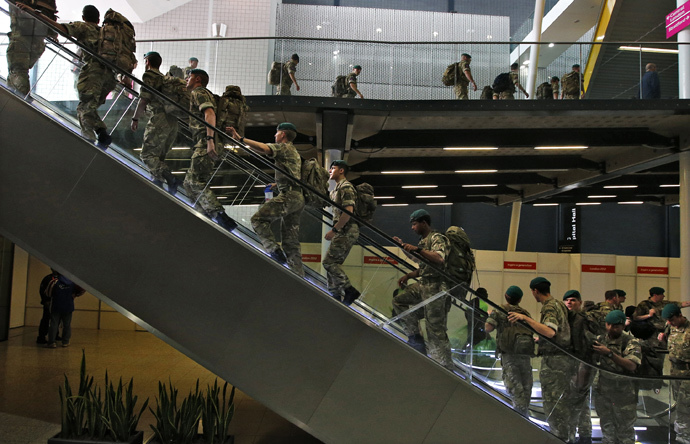 "It is over, above and beyond anything I could have ever imagined was happening. [The figures] reinforce all I have ever said about the total failure of the MoD to protect service personnel," Labour MP and anti-sexual violence campaigner Madeleine Moon told The Times, describing the figures as "horrific."
Ex-army officer Major Ross McLeod provided details of how the incidents take place: broom handles and other objects are used for penetration to bully and scare the young servicemen.
"Sexual assault and male rape are unfortunately pretty routine army bullying tactics," he said. "The military culture which has been perpetuated and protected since time immemorial… is one in which these attacks are neither surprising or appalling, but rather entirely predictable."
From 1995 to 2002, four trainee soldiers died from gunshot wounds at Deepcut Barracks in Surrey in mysterious circumstances. Though investigations concluded that all the four deaths were suicides, the probes have been criticized by the families and media. Des James, the father of one of the four trainees, said it depressed him "so much to have these things still happening."
The ministry has insisted that there is no evidence that sexual assaults and rape happen more often in the army than in society in general.
"We recognize the courage it takes to come forward and report a sexual offense, which is precisely why we have extensive support systems in place and investigate any allegation thoroughly," the spokesman for the ministry said.
In total, over 200 sexual abuse allegations by colleagues have been filed by military personnel over the last three years: 75 claims of rape and 150 of sexual assaults, according to figures released by the MoD in March.
You can share this story on social media: