Nuclear warning: Scotland's radioactive emergency response under threat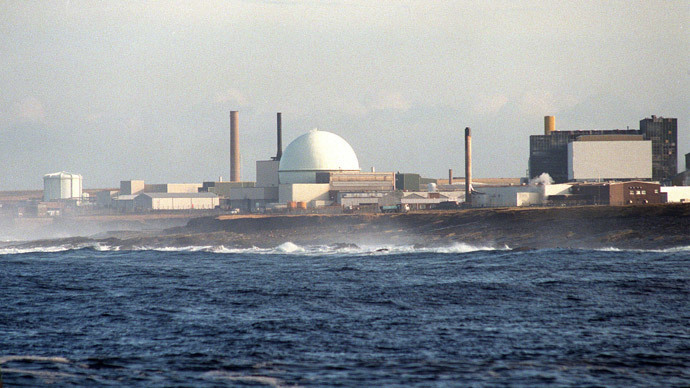 ​Scotland could become unable to respond quickly to nuclear emergencies if staff cuts go ahead at a radiation monitoring station, a source claims.
The Glasgow-based Centre for Radiation, Chemical and Environmental Hazards (CRCE) is the only facility capable of detecting and responding to radiation threats in Scotland.
It was the first laboratory in the UK to detect trace amounts of radioactive fallout following the meltdown at Japan's Fukushima Daiichi nuclear power plant in 2011.
The monitoring station is funded by Public Health England, an agency within the UK's Department of Health.
The former Head of Department at CRCE, Ron Wheelton, warned that proposed staff reductions would hamper Scotland's ability to respond to a nuclear emergency.
Wheelton told the BBC: "Staff have been told Public Health England proposes to 'disestablish' 11 posts in the Scottish laboratory to cut costs."
"With the loss of the laboratory's most senior staff, Scotland will lose a vital resource needed to monitor the country's exposure to radiation and to respond promptly to nuclear and radiological emergencies."
Other scientists have expressed fears the facility will be shut down completely if staff cuts are implemented, the BBC reports.
A Scottish government spokesman described CRCE as "vital," adding that they strongly oppose any loss of jobs.
In addition to its emergency response role, CRCE is also used by the Scottish Environment Protection Agency (Sepa) to test radiation levels in the atmosphere and in food, including as fish stock.
Dr Richard Dixon, Director of environmental campaign group Friends of the Earth Scotland, told the BBC: "The great value of this place was demonstrated when Fukushima went up, when we could take dust samples from the streets of Glasgow, analyses them and have the results there and then."
"If we have to wait several days before we know what the risks actually are, that clearly is not good enough to protect the environment or to protect people."
Paul Cosford, Director for Health Protection at Public Health England, said there were no plans to close the laboratory.
A Sepa spokesman said it had not seen the proposal and had no details on what it may include.
The warning over staff cuts comes a month after a fire at Scotland's Dounreay nuclear plant resulted in the release of radiation into the atmosphere.
The Scottish National Party (SNP) made clear its intention to remove nuclear power and weapons from Scotland in the run up to the independence referendum in September.
With the SNP's popularity growing in Scotland, the fallout from this timely caution may be felt most in the run up to the general election next May.
You can share this story on social media: