Premier League football clubs charge children up to £600 to be mascots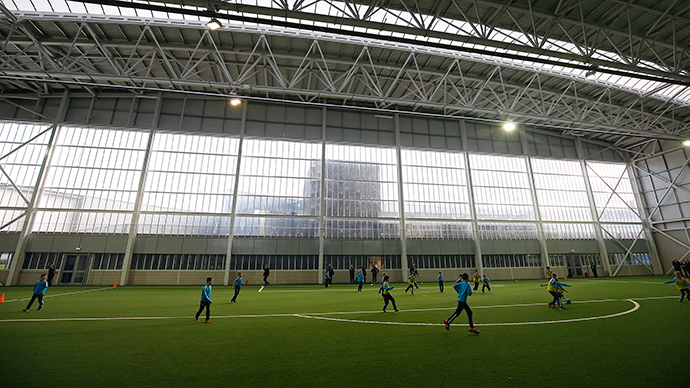 Several Premier League clubs charge children up to £600 to be a mascot at a football match and thereby exclude families from poorer backgrounds, The Guardian has revealed.
The study found that West Ham United charges children £600 to be a mascot for the team, while other clubs charge up to £450.
Eleven Premier League teams reportedly charge a fee, several of which requesting more than £250 for an under-16 season ticket.
However, many clubs do not charge at all for mascot places. These include Arsenal, Aston Villa, Chelsea, Everton, Liverpool, Manchester City, Manchester United, Southampton and Sunderland.
Clive Efford, Labour's shadow minister for sport, told The Guardian: "I find it extraordinary that clubs which are getting so much money from TV rights then exclude kids from poorer backgrounds from being a mascot by imposing a fee."
"It means that a certain class of kids will never be able to be a team's mascot, and that doesn't seem fair when their clubs are earning so much money. It seems ridiculous that some will be excluded because their parents can't afford to put them on a waiting list."
READ MORE:Best World Cup ever? 50 reasons why Brazil 2014 totally rocked
Queens Park Rangers (QPR) and Swansea City both charge £450 plus VAT for their mascot packages. A spokesperson for the Swansea City Supporters' Trust tried to offer some support for the fee, saying: "The pricing of mascot packages is higher than we would like as a trust and we are pressing to get this price reduced."
A spokesman for QPR's fan group told The Guardian: "£450 to be a mascot – that's a rubbish idea. We think it would be much better if the club used mascot opportunities as a chance to get local schools involved more with the club. For a club like QPR, which really relies on community support, that is poor."
Football merchandise for kids is also pricey. A full Premier League junior kit – including shirt, shorts and socks – costs around £65.
Kevin Miles, the chief executive of the Football Supporters' Federation, said junior replica kits and mascot spots are supposed to win the children's support for the football club, so charging such high prices for them is "counterintuitive."