Sydney-style lone-wolf terror attack could happen in London – Cameron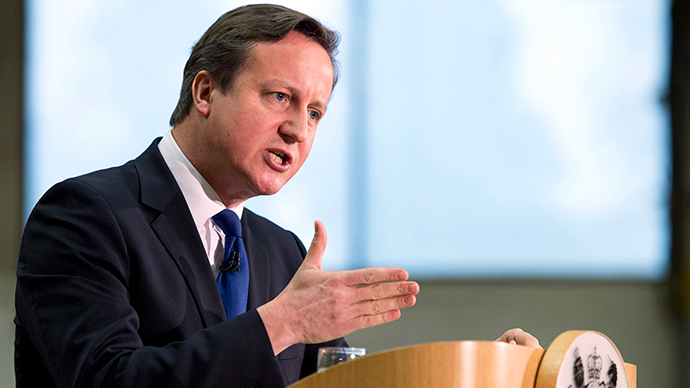 Britain could be hit "at any moment" by a Sydney-style terror attack, David Cameron has told MPs.
The UK Prime Minister warned MPs on the Liaison Committee on Tuesday that the terror threat Britain faced "definitely" included lone-wolf attacks like in Sydney, in which two hostages and the gunman were killed.
On Monday, lone wolf attacker Man Haron Monis took cafe staff and customers hostage in Sydney's Lindt Café. The gunman was killed by police after holding 17 people for almost 17 hours.
The threat faced by the UK included "self-starting, sometimes quite random attacks that could happen at any moment," Cameron said.
"We have seen, over the last few months, there have been a series of plots that have been detected and prevented, that would have seen police officers or other authority figures murdered in cold blood, as [British Army Fusilier] Lee Rigby was murdered in cold blood."
Cameron commended the "brilliance" of Britain's policing and security services that had prevented such attacks.
"But we can't count on them to prevent it every time, because it's one thing understanding the terror networks coming out of Pakistan or Afghanistan or Iraq and Syria, and trying to monitor what they are doing and who is going and who is returning.
"That's one thing, but people who are self-radicalized, often on the internet, who then suddenly do appalling things that is much more difficult to prevent."
READ MORE:Sydney gunman identified as Iranian-born Man Haron Monis, on bail for violent crimes
Monis had a long history of run-ins with Australian authorities and had sent harassing letters to the families of Australian soldiers who were killed fighting in Afghanistan.
Counter-terrorism officials in the UK fear a lone wolf attack on British soil is a matter of 'when', not 'if'.
During the summer, Islamic State (IS, formerly ISIS, ISIL) supporters called upon would-be jihadists in the West to launch attacks.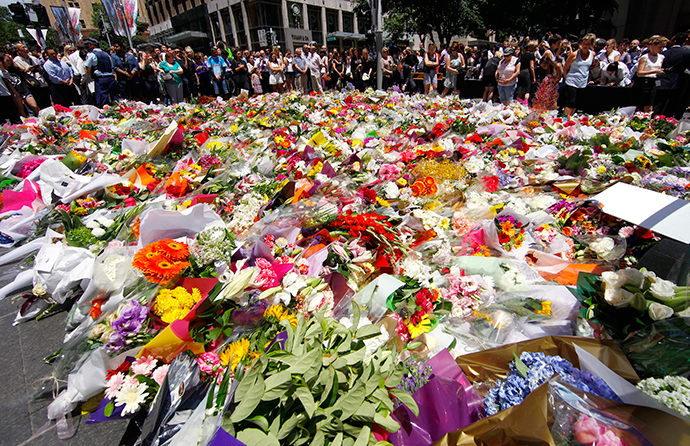 The head of the Metropolitan Police revealed Britain was just "days away" from a terrorist attack similar to the Sydney siege.
Asked by LBC Radio if the terrorists had been weeks away from carrying out an attack, Sir Bernard Hogan-Howe said: "You could argue much closer. I'm acknowledging days. Very, very close."
"It's clear [that in Sydney] you've got a radicalized individual who had a weapon and took many people hostage. That is a terrifying prospect and very difficult to guard against. The best defense we all have is good intelligence."
Sir Bernard added that five terror plots in London have been foiled in the last four months alone.
Peter Clarke, former head of counter-terrorism at Scotland Yard, criticized the label of "lone wolf."
"They are not lone wolves. All these people share the same intolerant ideology; it's just a different method of attack," he said, as quoted by the Guardian.
"Instead of the big, set-piece attack, these are people responding to calls from terrorist leaders to attack when they can.
"Their ideology is driven by intolerance, not by religion, race or nationality."
In August, the UK's threat level was raised from 'substantial' to 'severe'.
"Four years ago the sense was that the West had momentum, Al-Qaeda was in decline, and the Arab Spring marked a new beginning. That sense of optimism has now dissipated," Clarke added.
You can share this story on social media: