'No murder, torture': British soldiers 'mistreat' 9 Iraqi prisoners, inquiry finds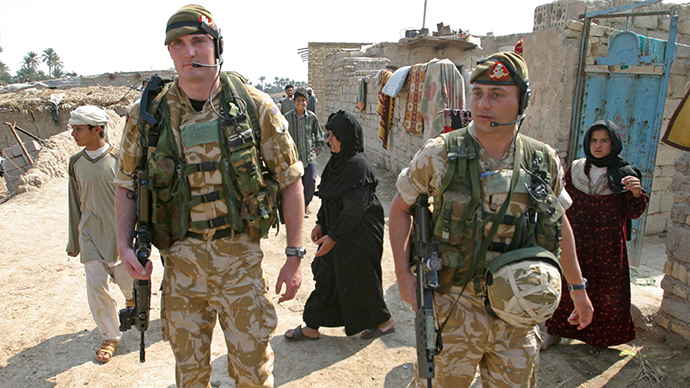 The al-Sweady Inquiry has ruled that British servicemen were guilty of mistreating nine Iraqi detainees, but that allegations of torture, murder and mutilation were "shocking and completely baseless."
Defence Secretary Michael Fallon has expressed his gratitude for the "painstaking" work of the inquiry, which saw transcripts from over 300 witnesses and 169 days of hearings.
Fallon praised the report for discovering the allegations were predominantly "deliberate lies, reckless speculation and ingrained hostility" and called the subsequent court cases a "shameful attempt to use our legal system to attack and impugn our armed forces."
In a statement to the House of Commons, Fallon called for an "unequivocal apology" from the lawyers pressing the false allegations for having failed to present integral evidence and "wasting" a total of £31 million of taxpayers' money.
He said an inquiry into the proper conduct of both legal firms involved was now underway.
Initial allegations that British soldiers tortured, mutilated and murdered 20 Iraqi detainees were withdrawn earlier this year after it was discovered that all Iraqi insurgents had been killed in battle, but Fallon said the emotional cost on the soldiers against whom the charges were pressed was high.
Inquiry chairman Sir Thayne Forbes did, however, say that there were "instances of ill-treatment by the British but [they were] relatively minor when compared with the original ... allegations."
The inquiry further said British troops responded with bravery to the insurgent ambush in 2004, saying their conduct showed "exemplary courage, resolution and professionalism."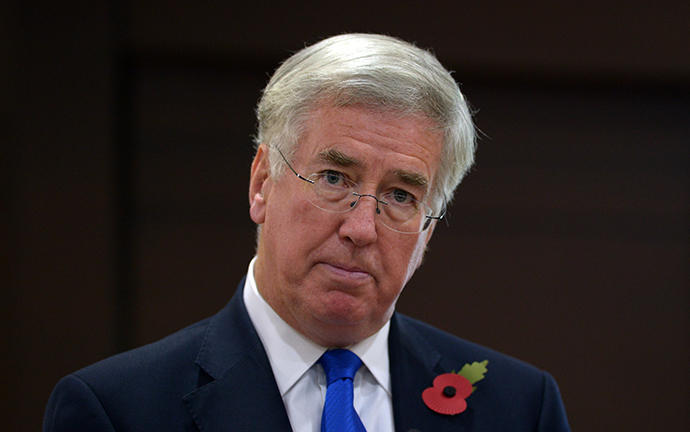 Fallon praised the result, saying that Forbes had been presented with "incontrovertible truths." The allegations of torture and killing of Iraqi detainees by the British Army were found to be "wholly and entirely without merit or justification."
The inquiry was set up in 2009 after the so-called 'Battle of Danny Boy' was not fully investigated by the Ministry of Defence (MoD), and has to date cost £31 million. Forbes called the attack "a deadly, planned, and coordinated armed ambush of British troops."
Some 28 Iraqis were killed in the violence on May 14, 2004. The 20 dead and nine captured insurgents were held by British forces at their Abu Naji camp in order to ascertain whether they had killed a local ringleader.
The report said there was a "profound and lasting effect" on the soldiers who handled the bodies and that they had found the task "distressing and upsetting."
Forbes said their actions had left them "very exposed to allegations that Iraqi men had been murdered, tortured and mutilated."
The inquiry was critical of the British soldiers' neglect of medical requirements of some of the detainees who were injured in the conflict.
It also reports the "mistreatment" of detainees including the practice of direct and indirect physical abuse, which was supposedly banned in 1972, as well as "tactical questioning," lack of food, reduced sight, and sleep deprivation.
Forbes further catalogues the humiliation felt by the captured Iraqis who were forced to remove clothing.
"A number of the detainees described how they had, in fact, felt greatly humiliated and demeaned by having to remove all their clothes and/or by having had them forcibly removed during processing … I have heard credible evidence from a number of sources that such an order would have been particularly humiliating for an Iraqi Muslim man."