Bosnia to join EU? Brussels backs UK-German reform road map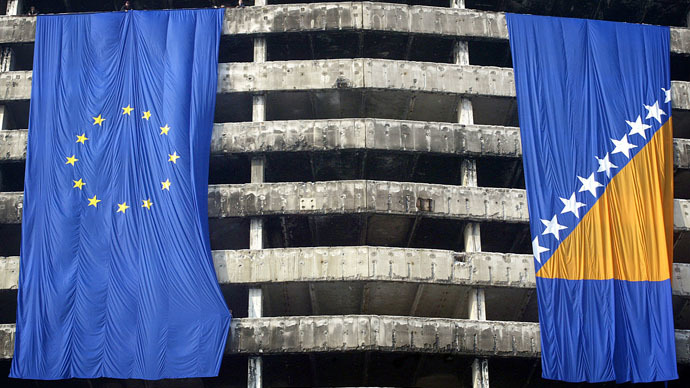 European Union foreign ministers agreed to give the green light to a UK-German plan to revive Bosnia's bid to join the 28-member bloc.
The troubled Balkan country, which has a fragile, stagnant economy riven with corruption, launched its bid to join the EU in 2010.
Under the plan, the EU set key legal, social and economic reforms for Bosnian leaders as a prerequisite for joining. However, the ministers said membership talks could only happen after they have received a written statement from Bosnia's politicians pledging to implement reforms.
The EU's foreign policy chief, Federica Mogherini, said: "Yes, there can be a new start for the EU and Bosnia and Herzegovina. We are ready to engage. We are ready to reciprocate in the moment when this commitment will be adopted by the parliament. This could be a turning point in the way of Bosnia and Herzegovina towards the European Union."
The country's unemployment rate hovers around at 44.3 percent, according to the CIA Factbook. Since the country's general election in October, Bosnia has still not formed a national government.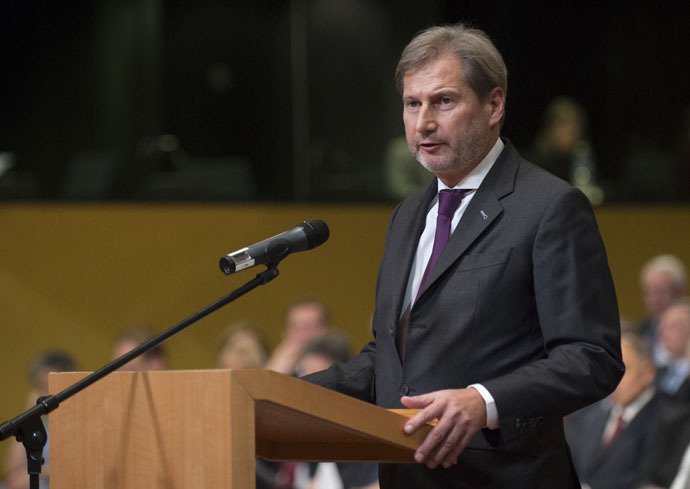 The Commission says Bosnia remains plagued by an "unstable political climate" and ethnic divisions.
It added: "The overall objective is to establish functionality and efficiency at all levels of government and allow Bosnia and Herzegovina to prepare itself for future EU membership.
"The reform agenda should be developed and implemented in consultation with civil society. This agenda should include first and foremost reforms under the Copenhagen criteria (socio-economic reforms including the "Compact for Growth and Jobs", rule of law [and] good governance) and also agreed functionality issues (including the EU coordination mechanism)."
In June 2008, Bosnia signed a Stabilization and Association Agreement (SAA) with the EU, outlining progress in four key areas – police reform, cooperation with the international war crimes tribunal, public broadcasting and public administration reform. Bosnians are already able to travel visa-free to the Schengen zone since 2010.