British troops to return to Iraq next month to fight ISIS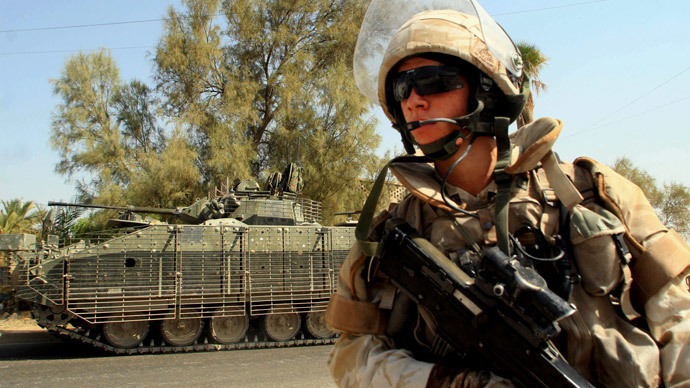 UK Defense Secretary Michael Fallon has announced that hundreds of British troops will be sent to Iraq next month to train local Kurdish and Iraqi forces to fight the Islamic State.
In an interview with the Telegraph, Fallon said the troops will be training Iraqi and Kurdish forces in skills such as improvised explosive device (IED) and bomb disposal techniques, gained from years of experience in dealing with roadside devices in Afghanistan, as well as infantry skills.
There will also be a small force protection team of combat ready troops who will be there to defend the military training teams.
READ MORE: Protection from above: UK soldiers 'save' Lebanese Christians from IS onslaught
The trainers will be based in four safe centers inside Iraq that have been created by the Americans; one is in Kurdish territory, while the other three are near Baghdad.
Overall, there will be 1,500 soldiers in the mission from all countries in the coalition against the Islamic State (IS, formerly ISIS/ISIL).
"Our role now, apart from the airstrikes, is increasingly going to be on training," he said.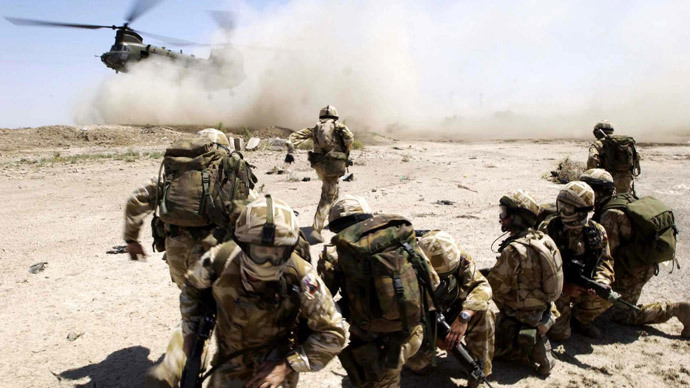 Fallon emphasized that ISIS can only be defeated by a homegrown army, not by foreign troops, but that Iraqi forces currently lack the training, equipment, and specialists needed to do this.
The small deployment, which Fallon said will be in the small hundreds, is necessary because the war with ISIS has entered a new phase.
READ MORE: Back to Iraq: UK troops return to combat ISIS
"The challenge now is that the airstrikes have changed ISIL's patterns. They are not using large formations out in the open any more. They are increasingly tucked away in towns and villages. That means they have got to be routed out by ground troops," he said.
Britain joined the US in airstrikes against the militants in Iraq in August. However, it has not participated in the bombing of targets across the border in Syria, as there was no support for this from the Labour Party.
You can share this story on social media: