Blind transgender candidate to stand in 2015 General Election, Labour leader 'proud'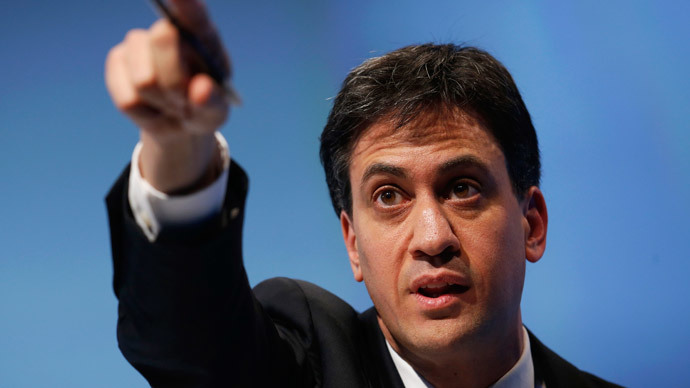 Labour Party leader Ed Miliband says he is "so proud" his party will demonstrate its progressive values by fielding a transgender candidate in the 2015 General Election.
The party has selected Emily Brothers, who recently revealed her transgender identity in Pink News magazine, to contest the Sutton and Cheam seat in South London, currently held by Liberal Democrat Paul Burstow.
Brothers, who also lost her sight to glaucoma when she was a child, is an avid campaigner for disability rights.
Miliband called Brothers, believed to be the first openly transgender candidate to stand for the Labour Party, a "courageous campaigner" and "an important voice in our movement."
So proud to have Emily Brothers as a @UKLabour candidate. She is an important voice in our movement. http://t.co/KfKmw8YqZd

— Ed Miliband (@Ed_Miliband) December 9, 2014
Speaking to Pink News about her transgender past, Brothers acknowledged she wanted to gain the trust of her potential constituents.
"In an ideal world I wouldn't be speaking out about my past because it's very private; however, I recognize that as a politician the key thing is trust."
"We have a situation in Britain where politicians have been losing trust with people, and if I'm not honest about my life experience people may be critical of me being secretive," she said, adding that she wanted to be a "positive role model."
According to her website, Brothers is an avid campaigner for rights and independence. She is a former president of the National Federation of the Blind, something which, she says, inspired her to become a politician.
"Because of my disability I have always been a user of NHS services and so I'm particularly interested in the NHS."
She said her experiences in hospital, after operations as a child, shaped her view of the public health system.
"That experience taught me a lot about the value and the importance of the NHS, particularly what front line staff do and how valuable it is. Without it I would have suffered more significantly," she added.
Brothers has an extensive history of campaigning for rights, including efforts to incorporate blind people in the Disability Living Allowance in the 1980s. During the 1990s she worked constantly on behalf of disabled people and their civil rights.
Speaking about the similarities between issues faced by disabled people and members of the transgender community, she said one of the main problems was hate crime.
"Of course there are disabled people who experience hate crime, particularly people with learning disabilities, and there are many people with a transgender experience who experience hate crime, bullying and harassment," she said.
Brothers said she didn't want her transgender past to become a prevalent source of debate throughout her political career, and praised her "very supportive" ex-wife and children who helped with her transition.
"I don't want it to define my future, but I want it to be something which is part of my identity. I need to be honest about my background and embrace it."