License to steal: 9 James Bond cars worth £630,000 stolen
Published time: 9 Dec, 2014 17:05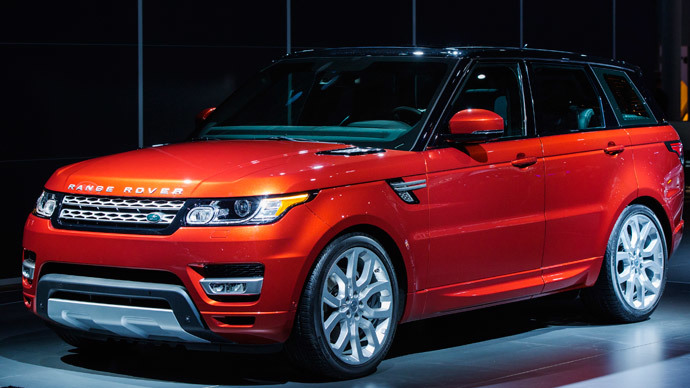 Nine luxury cars worth an estimated £630,000, due to appear in the upcoming James Bond film, Spectre, have been stolen from a garage in Germany.
Ripped off in Neuss, near Dusseldorf, the vehicles included five Range Rover Sports.
They were meant to be transported to the Alps to appear in the latest Bond saga, starring Daniel Craig as Ian Fleming's famous spy.
The cars were reportedly custom built for the blockbuster, which began filming on Monday.
German media claims the theft might have taken place between October 22 and 27.
"One after another stolen vehicle has been reported," police spokesman Heinz Willi Arnold was quoted as saying.
A journalist later revealed the stolen cars were for the new Bond movie. German media reports say authorities have so far have been unable to find any trace of the vehicles.
Land Rover UK told the Daily Express: "We are aware of the theft of a number of Range Rovers in Dusseldorf, Germany.
"This is a criminal act and the police are carrying out a full investigation. That is the only comment I can offer."
It is unknown whether this will delay filming or cause any disruption to the production.
Last week James Bond's new Aston Martin – the DB10 – was revealed.
The cast, also revealed last week, includes Oscar winning Christoph Waltz playing Oberhauser, Lea Seydoux in the female lead as Madeleine Swann, Dave Bautista as henchman Mr Hinx, and Monica Bellucci as Lucia Sciarra.
Returning from Skyfall are Ralph Fiennes as M, Naomie Harris as Moneypenny, Ben Wishaw as Q and Rory Kinnear as Tanner.
The previous Bond, also directed by Sam Mendes, was the highest-grossing film of all time at the British box office, bagging nearly £103 million.
Spectre will be released on 6 November 2015.